Famous British singer Jessie J, impressed after duet with 10-year old girl at festival in Romania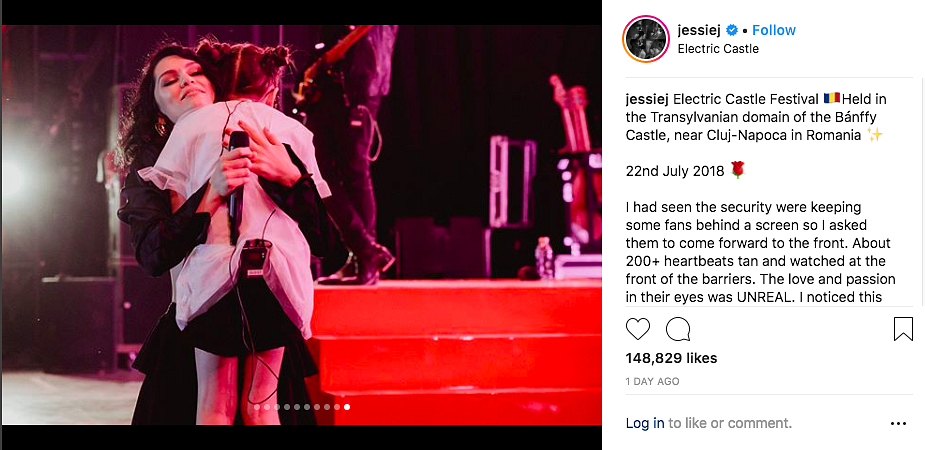 British singer Jessie J's concert at the Electric Castle festival in Romania was marked by a memorable moment when a 10-year old girl went on stage to sing together with the international star. Jessie J wrote about this episode on Instagram saying it was "one of the most inspiring things that has happened on stage for me in a long time."
The two sang Jessie J's song Masterpiece and their duet electrified the audience. "WHEN Atalia opened her mouth to sing. EVERY person in the audience / my band / my crew and I were blown away!!!! MAGIC!!! WOW!!! Those moments you can't stage. Light, energy, love gave us all that moment. Atalia you gave me one of my favourite moments of my whole career. You blessed our ears and our hearts. THANK you for showing me how brave, fearless, professional and bright you are," Jessie J wrote on Instagram.
https://www.instagram.com/p/BlnBcoVAA4i/?utm_source=ig_web_copy_link
The duet was also posted on YouTube.
https://www.youtube.com/watch?time_continue=136&v=k3jS_hUqxoo
(Photo source: Jessie J on Instagram)
Normal