Young Romanians celebrate Martisor with Argentinian tango at Bucharest metro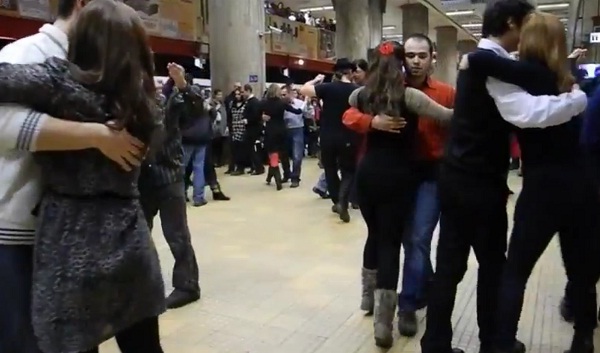 A group of young Romanians handed out candies and lucky charms – martisoare or trinkets, and danced the tango on the busy rush hour platform of Unirii metro station in Bucharest on Thursday evening ( March 1 ). The Association 'Bucurestiul meu drag' (translated as 'My dear Bucharest') reminded passers by what the Martisor celebration is all about with their spontaneous show.
The group Milonga Tabiet, as well as others in the know, danced the Argentinian Tango, mingling with the crowd that was waiting for the metro train, at one of the peak hours for metro commuters.
Normal