Travel apps to plan a trip in Romania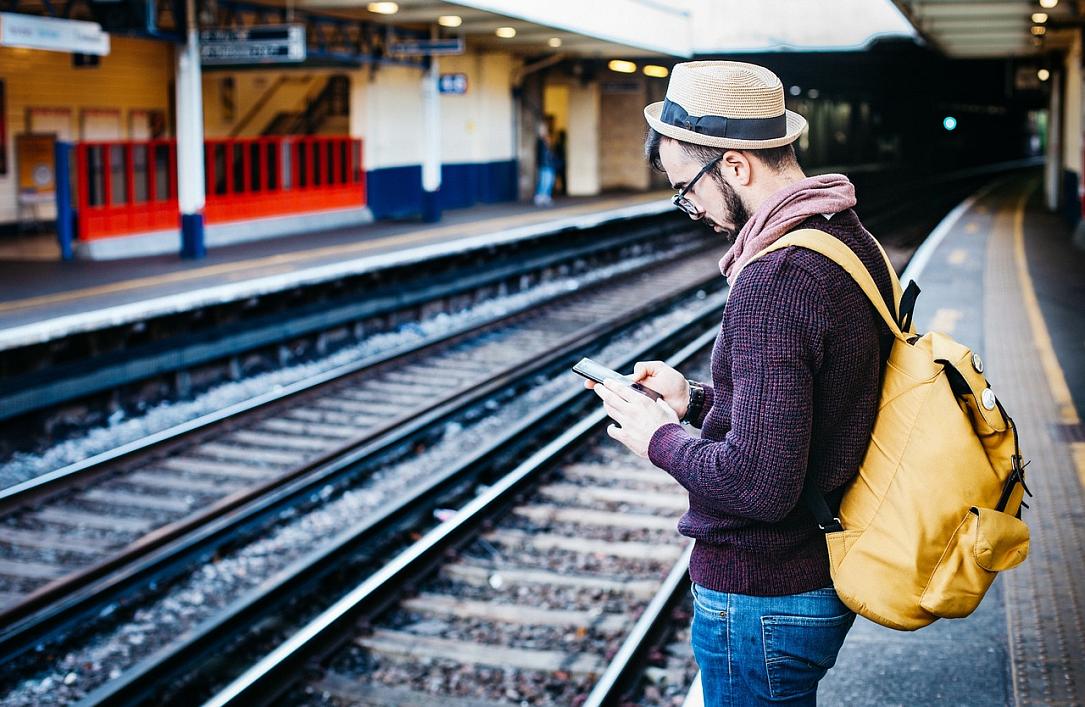 To help in researching and planning the next trip in Romania, here is a selection of apps that offer details on urban and nature sites in the country.
When arriving or departing from Romania, Henri AppPort, the app of the Henri Coandă International Airport, Bucharest's main one, allows users to check the status of their flight and the schedule of arrivals and departures and locate their check-in point and gate, as well as restaurants and service outlets on an airport map. Those who download the app, available for both IOs and Android devices, have a 10% discount in all airport restaurants and cafes. Upon using it, further discounts are available.
Many regions and cities in the country now offer tourist apps, with information regarding accommodation options, eating out and events. One of the first to launch was Visit Maramures, covering the beautiful region of Maramureș, in northern Romania. The app, available in Romanian and English, offers information on accommodation, restaurants, and tourist info points in the area, as well as the events taking place. It also includes a route of the wooden churches in the region that have been included in the UNESCO Heritage Sites list, a route of the eco-road Greenway Maramureș, as well as a map of the county. It is available for both Android and iOs devices, here and here.
Several other counties and regions have launched their own tourist apps, and the list includes Harghita, Covasna, Neamț, Mureș, Prahova, Caras Severin, Buzău and Bran. Among the Romanian cities that showcase themselves to tourists with dedicated apps are Iași, Brașov, Sibiu, Cluj-Napoca, Oradea, Arad, Sighișoara, and Tușnad.
Munţii Noştri offers directions and descriptions of local mountain trails. Trails have additional info about seasonality, sections where directions might be unclear because of barely visible trail markings, and information about water sources. All trails have technical details such as difficulty, length, total ascent, total descent, duration, maximum elevation, while every mountain region has a a list of approved trails. Users can download maps for offline use, and descriptions of tourist attractions in the area are also available. The language of the app depends on the operating system (Romanian or English).
Salvamont is the app of the Mountain Rescue Service Salvamont and offers a guide to 51 mountain massifs, more than 500 tourist tracks and information about cabins and sky slopes from around the country. Users can plan mountain trips, receive weather warnings and learn more about the facilities available at mountain cabins and slopes. Its SOS section offers a phone tracking service, allowing users to notify Salvamont in real time about their coordinates and altitude they are at.
The bilingual (Romanian and English) app Muzee şi Colecţii din România offers information on more than 1,000 museums in the country, providing the address, opening hours, and a description of the sites. Users can search by name, category (such as art, history or nature science), city, county or region. Museums are also displayed on a map, with information regarding the distance from the user's location.
Fans of 4X4 tourist tracks can use Duster Trip to discover various outdoor routes. The routes, between 100 and 600 kilometers long, take divers on both paved and forest roads, presenting also the points of interest in the respective area. The app is available for Android devices.

For a fun discovery experience, Questo is a city exploration game described as "the bridge between traveling and casual gaming." The users discover new (or already known) places and their hidden stories by going on "quest" missions that require solving riddles and following clues. Among the Romanian cities where quests are available are Bucharest, Cluj-Napoca, Sibiu, Timișoara, Brașov, Iași, Sighișoara, Alba Iulia, and Constanța. More about the app here.
(Opening photo: Pixabay)
Normal