Interview
Fresh food just a click away: Two Romanian entrepreneurs' online alternative to the traditional farmers' markets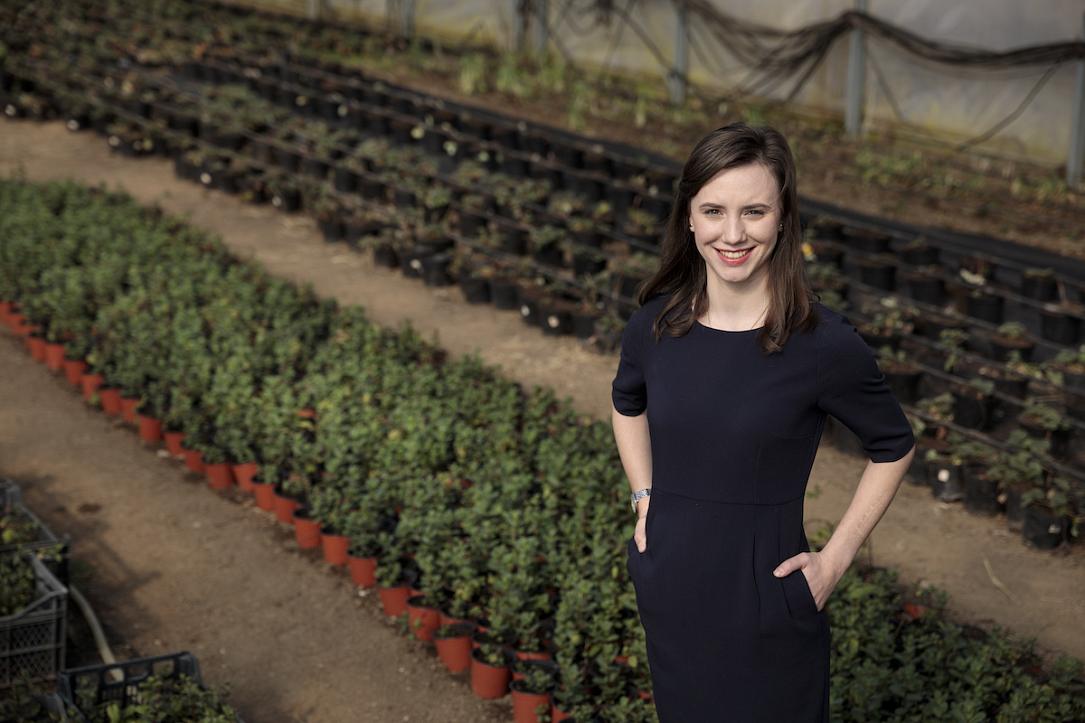 Two Romanian entrepreneurs developed Taraba Virtuala - an online platform and app that connects small local farmers with people interested in buying fresh food, offering an easy-to-use alternative to the traditional farmers' markets.
We've talked to Roxana Bitoleanu, co-founder Taraba Virtuala, about the project's story, the benefits of selling and buying fresh food online, and the coronavirus pandemic's impact on this type of business.
___STEADY_PAYWALL___
At a time when a change in lifestyle became necessary, Roxana Bitoleanu started looking for a way to shorten the distance between small producers selling fresh-from-the-farm food and consumers looking to shop locally. Thus, a few years ago, she teamed up with Vlad Retca, and together they launched Taraba Virtuala - an online alternative to the traditional farmers' markets.
Taraba Virtuala is an online platform and app connecting small local producers with people interested in healthy food options. It was launched about three years ago and, since then, it registered "a steady growth, just like nature," as Roxana Bitoleanu says. 
Users can currently find about 230 sellers on Taraba Virtuala, and they can buy products from 12 different categories. The offer includes fresh vegetables and fruits, honey and jams, dairy products, cold meats, beverages, and sweets (even raw vegan). Payment can be made online by card, and the farmers deliver the orders themselves.
The farmers have their own app - Taraba Virtuala Fermier - to manage their offer and orders. 
Please tell us briefly what Taraba Virtuala is and how it works
Taraba Virtuala is the farmers market you go to from your home. It's available on the web, AppStore and Google Play, so you can use it from the most convenient device you use. First, you have to type your address on the platform or in the app to see only the farmers who can deliver to you. Next, choose from their products and send the order to them. You'll receive a confirmation with the delivery date, usually in less than 24h. Then, all you have to do is meet the farmer on the day of delivery, and then turn the goodies into something delicious.  
Sellers have their own app, Taraba Virtuala Fermier, to manage orders, products, and deliveries. They have their own CRM (customer relationship management) at their fingertips and control their presence on the platform. 
We've built Taraba Virtuala around the customer's needs, both consumers and sellers: to have a direct connection and a simple, e-commerce like ordering process.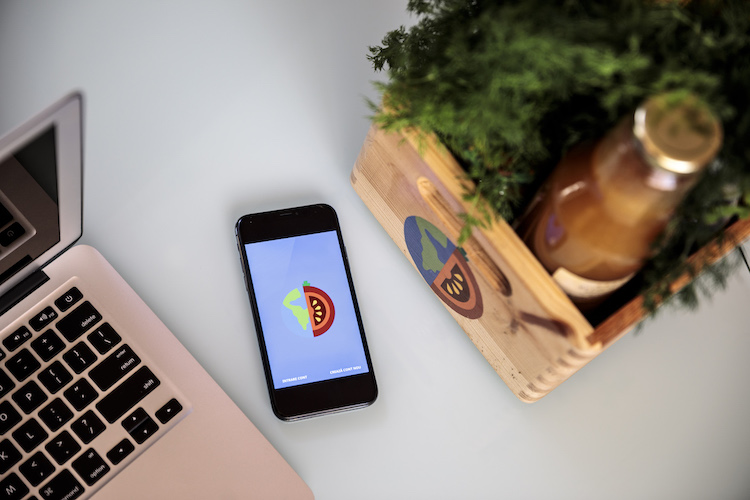 What is Taraba Virtuala's story? How did you come up with this idea, and when did you launch it?
I don't think we've had an "aha!" moment that led to the creation of Taraba Virtuala. But rather a sum of small decisions in lifestyle that pushed my co-founder and me to find a solution for the small Romanian sellers. Due to a health problem, I was recommended to adopt a more natural food diet, and when I say natural, I mean ugly, full of flavor and with a bit of dirt kind of food. But I was struggling to find farmers in a single place, online. Online because I didn't have the time to wander through the farmers' markets, and I was getting used to the e-commerce facilities. This was when I started to question whether there can be a solution, an alternative. I couldn't possibly be the only one searching for a solution, and I wasn't.  
Taraba Virtuala saw the light in the app stores in July 2017, and we've had steady growth ever since, just like nature. 
What were the development costs, and how did you finance them?
We've invested more than EUR 100,000 in developing and maintaining the platform. It's not an easy job to sail through hundreds of lines of code and e-mails every day, but we're lucky enough to enjoy what we do. 
How did Taraba Virtuala grow since its launch?
Looking back, it feels surreal to launch such a platform with only one farmer, but we wanted to test the market's response anyway. 
Since then, we've grown to 230 sellers, who are selling products in 12 different categories, and we've facilitated more than 5,000 orders. 
What goodies are best sellers on Taraba Virtuala?
To my surprise, eggs are the best sellers on Taraba Virtuala. 
My prediction at the beginning was that veggies would be the top products sold on the platform. But they are constantly in second place, slightly behind eggs. 
In third place, curiosity wins. And I mean special products, like a rare type of honey or aronia juices, products that are not so common, but with great benefits for the health.  
Why are local farmers choosing to sell their products on the internet? What are the benefits of selling products online vs. markets/stores?
Time is the most precious resource we have, and small farmers have started to experience this first hand. They don't have the time to be good farmers and good marketers to promote their products online (in case they've tried to have a social media page at least). It's exhausting to step out of the comfort zone, and most of the time, they fail to see the results, because we know how competitive the digital marketing landscape has become. 
Sometimes it's easier to allow people who know this digital world better to do their job, which is one of the reasons sellers choose to sell on Taraba Virtuala. Time is best spent doing activities that help plants grow healthier or create a new special product.   
Are Romanians more open to the idea of buying vegetables, fruits and other goodies directly from the producer, on the internet?
Yes, it feels they've turned around the idea and are more open to such opportunities. Fresh food shouldn't be any different from any other item you buy online, as long as you follow some common-sense rules for delivery. This is why, on Taraba Virtuala, farmers deliver the fresh food themselves, in a single day. For this to happen efficiently, the app helps them generate the optimal route between all orders and have the order details at their fingertips, not spread on post-its or different agendas. 
What was the coronavirus pandemic's impact on your project (in terms of number of orders, delivery and payment method, etc.)
The pandemic, along with the emergency state decreed in Romania, has had the opposite effect than on most businesses. People started looking for possibilities to do grocery shopping online, straight from the farmer. We've been prepared for this since day 1 of Taraba Virtuala, as we wanted to offer a different platform: a traditional way of connecting with the farmer, but using standard e-commerce features like pay by card. We've seen the number of orders rise and changes in users' behavior. If, before the pandemic, people were skeptical of card payment, the trend was reversed in a short amount of time.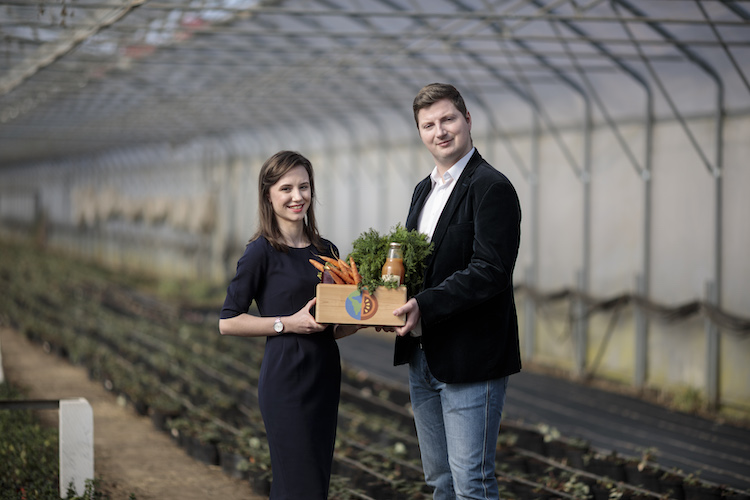 What are your plans for Taraba Virtuala?

We've recently been accepted in the InnovX acceleration program, and we plan to focus on growth, especially on the number of farmers enrolled on our platform. 

Please tell us a bit about the team behind Taraba Virtuala. How has this project changed your life?

Behind Taraba Virtuala is a team of two people, myself and Vlad, my co-founder. But don't let yourself be tricked because we have surrounded ourselves with people smarter than us to help us make the best decisions. We've managed to close two important partnerships this year with BCR Social Finance and Germina Agribusiness, to reach more farmers and offer free delivery on all orders (for a limited amount of time).  

We've learned so many lessons along this journey called Taraba Virtuala, that I lost count. But we're grateful every day to have the opportunity to have a positive impact on people in our country. 

Irina Marica, irina.marica@romania-insider.com

(Photos: courtesy of Roxana Bitoleanu)

Normal

-->