Romanian writer Mircea Cartarescu's book gets nominated for German International Literature prize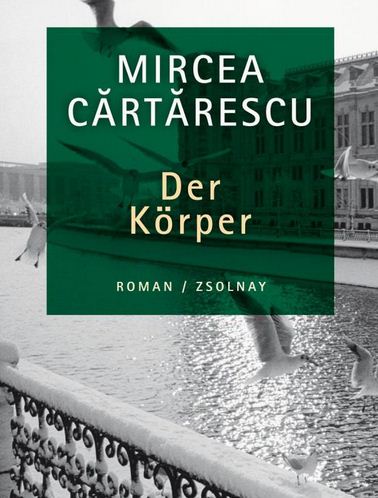 Romanian writer Mircea Cartarescu was nominated for the International Literature prize in Germany for his book 'Orbitor II. Corpul' ("Der Körper"- in German, and in English 'The body'). Winners of the German award will be announced on May 23, and prizes will be awarded on June 6 in Berlin.
Cartarescu's book was selected from 141 others and shares nominations with other six titles : Jaume Cabré - "Das Schweigen des Sammlers", Nedim Gürsel - "Allahs Töchter", Tom McCarthy - "K", Péter Nádas - "Parallelgeschichten" - and Téa Obreht - "Die Tigerfrau".
The prize is one of the most significant in Germany, according to the Romanian Cultural Institute in Berlin, and thus makes Cartarescu's books more prominent for German readers.
This prize has been awarded since 2009 and rewards the best translation of contemporary fiction writing – both the author and the translator receive the award. Gerhart Csejka and Ferdinand Leopold translated the volume into German.
We wrote about Mircea Cartarescu here.
[email protected]
Normal