Romanian wins four prizes at Intel science fair with device for the visually impaired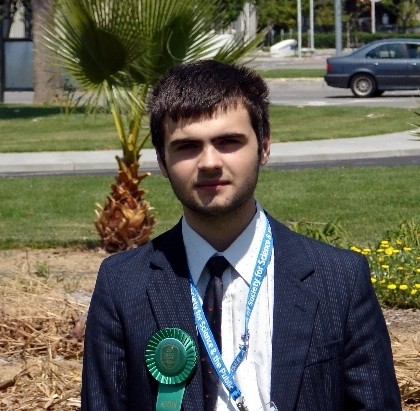 Romanian high school student Ionuţ Alexandru Budişteanu won four prizes at the Intel International Science and Engineering Fair with an artificial intelligence project designed to help the visually impaired to 'see' with their tongue. The purpose of this project is to create a low-cost device to help blind people, who once were able to see and have memorized the shape of objects.
He won the IEEE Computer Society prize, the China Association for Science and Technology (CAST) prize, the IEEE Foundation Presidents' Scholarship Award and the IEEE Foundation Prize, in total some USD 14,000.
The device created by Budisteanu involves a multi-functional software and adjustable hardware that is placed on the tongue. The device allows image capturing via webcam, real time processing and sending the images to a sensor placed on the tongue. The sensor will generate an electric current proportional to the image, allowing the person's brain to decode the information.
The Intel International Science and Engineering Fair, a program of Society for Science & the Public, is a pre-college science fair competition. Each year, around 7 million high school students around the globe develop original research projects and present their work at local science fairs. The organizers select 1,500 young innovators and invite them to participate in Intel ISEF.
Normal