Romanian song of the week: 'Wow' by Inna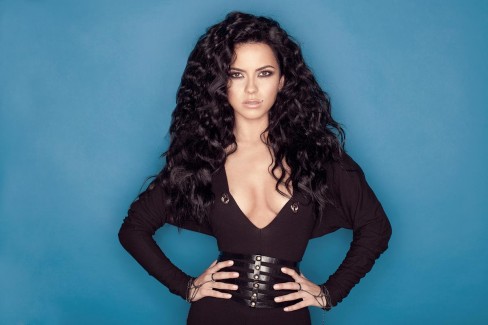 Romanian singer Inna, already famous internationally, has recently launched a new song and video, that, based on her track record so far, will surely become widely popular.
The song itself is of the disposable pop dance variety. Used, or perhaps overused is the vocal auto-tune/vocoder effect, popularly known as the 'Cher effect' after its use on her 1998 hit 'Believe.' It's a bit out of date. The video takes Inna to a fairytale world that cannot make up its mind whether it wants to be Snow White, Alice in Wonderland or Wizard of Oz. The costumes are a touch more provocative than Disney's, but don't have the edginess of Lady Gaga's ensembles.
Still, it's cheerful stuff, the video doesn't take itself too seriously, which is a blessing, and the choice of English – language lyrics, Inna's undeniable charms and the summer beat should easily earn this new song a place high up charts.
Listen to the song and watch the video below.
Inna, born Elena Alexandra Aposteanu, is the most well-known Romanian singer of the moment. Her hits ("Hot", "Love", "Déjà vu") have been played on radio stations around the world and have climbed to the top of international charts. She has received gold and platinum records for her album. At 24, she has charted number one in Billboard's Top 100 Hot Dance Airplay and won five awards at last year's Romanian Music Awards.
(photo source: Inna's official website)
Normal