Romanian song of the week: 'Wish (You were here)' by Les Elephants Bizzares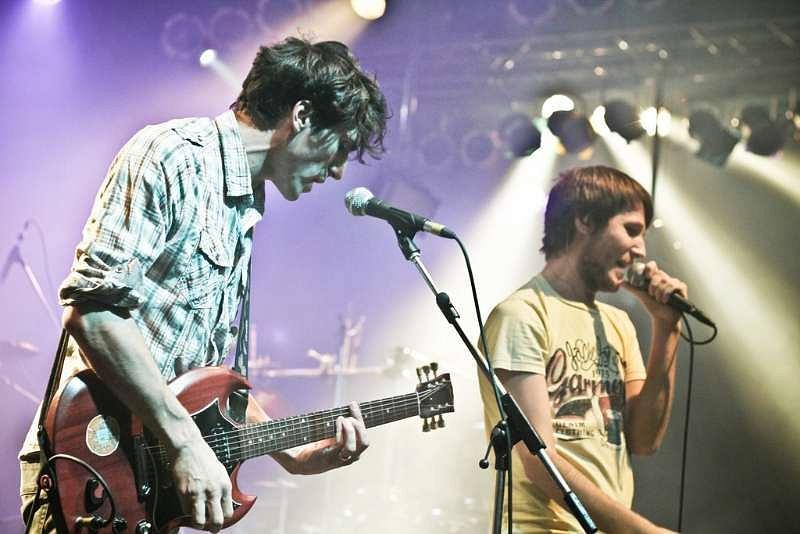 Romanian band Les Elephants Bizzares, already a name on Romania's alternative music scene, recently launched a video for their song 'Wish (You were here)'. The song appears on the soundtrack of the Romanian movie 'Kiddo', and has the potential to become another hit for the group. Both the movie and the music video were directed by Arad-based director Millo Simulov.
The medium-length movie 'Kiddo' tells the story of a young woman passionate about boxing, who has to struggle with a poor financial situation, a handicapped brother and an alcoholic father, fighting her way through life. The film was shot on a low budget – EUR 100,000 and launched last year.
Described as a disco-punk, indie rock, indie-pop, alternative rock or funk band, Les Elephants Bizarres are part of the indie wave on the Romanian music scene, with influences from electro and pop. The band are Stefan Matei (vocals), Proka (vocals, guitar), Hasan Nabulsi (bass), Claudiu Stirbei (drums) and Nae (synth).
The first album, "Hello", was released in October 2009. The band are currently working on their second album, which will be launched this spring. The band are known for songs like "Hello says the devil", "Have no fear", "Mashroom girl", "The Boys" and "Smile".
(photo source: The band's website. photo credits: Gabriela Hilit)
Normal