Romanian song of the week: 'Urban Violent' by Travka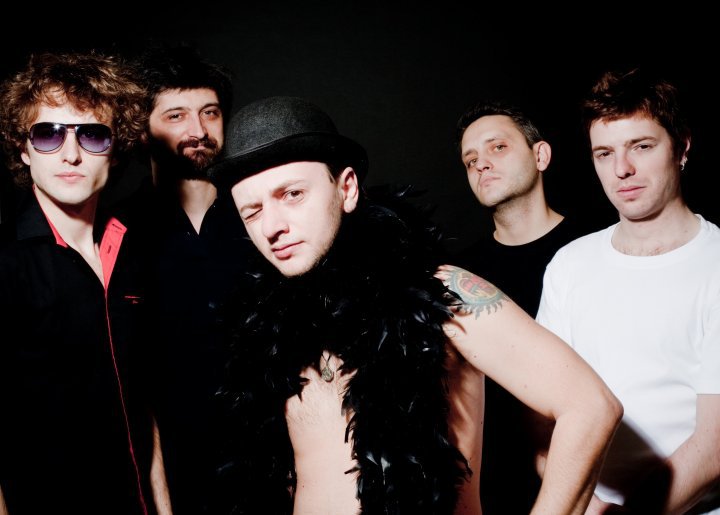 This week we're listening to some Romanian alternative rock. Romanian band Travka's song 'Urban Violent' mixes a somehow relaxing background beat, 'cruising the city' kind of music, with stronger passages, where the guitar and the drums go hand in hand and raise the adrenaline level. Listen to the song below.
The five-member band Travka was founded in 2002 in the city of Focsani, in Vrancea county. They first became famous in underground circles, but later rose to national fame. Their first album 'Vreau sa simt Praga' (I Want to Feel Prague) was the first Romanian album freely available over the Internet under a Creative Common license.
The band's current lineup consists of George Gâdei (vocals), Alexei Turcan (guitar, accordion, samples), Misha Gâlcă (guitar), Mizdan (bass) and Cristi Chirodea (drums). More about the band on their Facebook page. 
(photo source: Facebook/Travka)
Normal