Romanian Angela Gheorghiu acclaimed at debut on Washington National Opera stage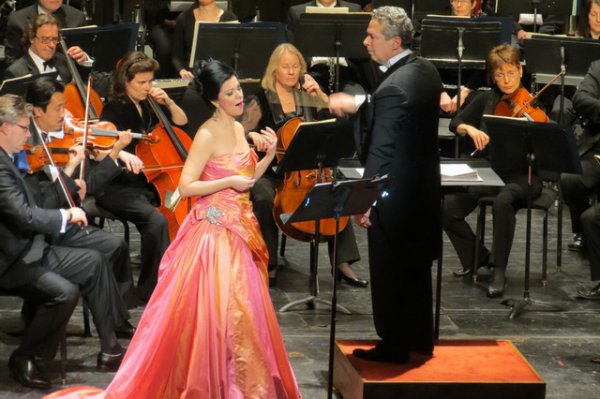 Romanian soprano Angela Gheorghiu was applauded after her debut performance at the National Opera in Washington on Saturday (March 3), when she sang passages from operas such as ' Chérubin', 'Manon' and 'El Cid'. Gheorghiu, who launched her international 20 years ago in London, made her debut at the National Opera in Washington last week-end, part of a series called 'Placido Domingo Celebrity Series'. She was accompanied by American conductor Eugene Kohn. Gheorghiu, who returned to the stage a couple of times while the public applauded her performance, also sang parts of Broadway musicals, such as ' I could have danced all night' from the musical 'My fair lady'.
She had never sang in Washington for large audiences before, although she had sung numerous times at the Metropolitan Opera in New York. The Romanian soprano had a private recital at Kennedy Center in Washington in 2009, for the mezzo-soprano Grace Bumbry. That recital was then attended by American president Barack Obama and First Lady Michelle Obama.
Angela Gheorghiu is scheduled to perform alongside her husband, tenor Roberto Alagna, at the Covent Garden in London, in Puccini's 'La Boheme' on June 19 and 23, marking 20 years since her debut in London. It will also be the first after a long time when she performs on stage together with her husband.
We wrote about Angela Gheorghiu here.
(photo source: Angela Gheorghiu's official website)
Normal