2020 calendar: The biggest sporting events in Romania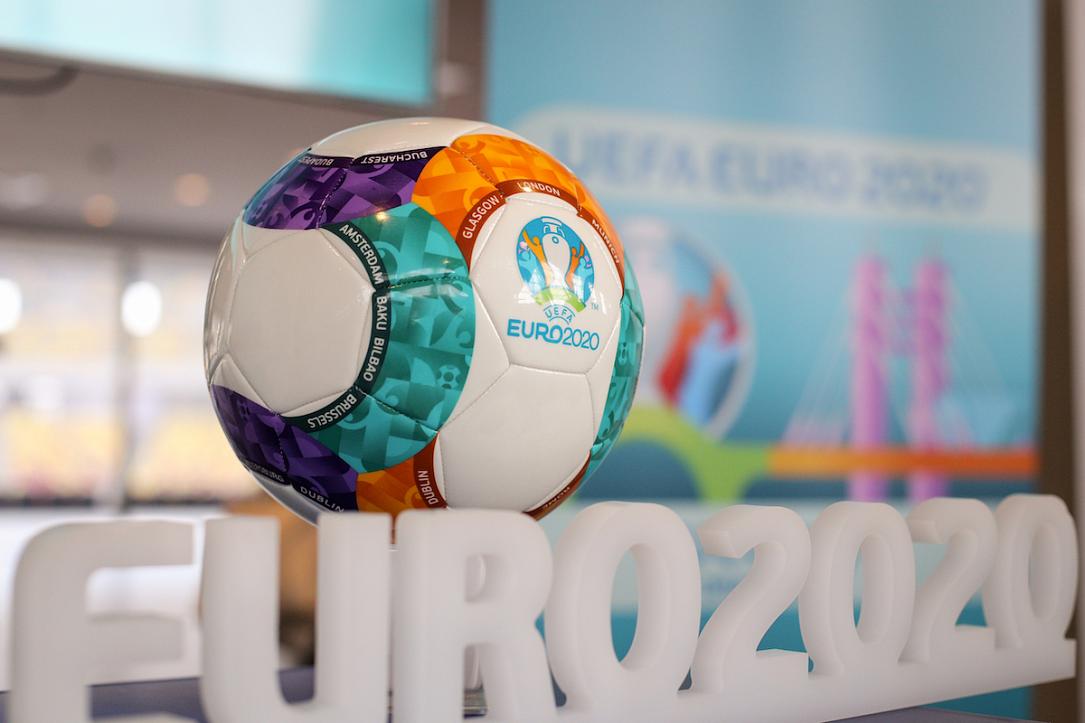 All eyes will be on the UEFA European Football Championship and the Summer Olympics this year, but Romania will also host various sporting competitions dedicated to both professional and amateur athletes. All you have to do is choose your favorite, book your spot and start training!
The 2020 UEFA European Football Championship (EURO 2020)
This highly anticipated competition is by far the most important for the local sports scene, as Bucharest will host four of the EURO 2020 matches this summer. Three Group C matches will be played in the Romanian capital on June 14, 18 and 22, plus a round of 16 match on June 29. The organizers will also prepare plenty of activities for the supporters in this period.
When: June 12 – July 12
Where: in 12 cities, including Bucharest
More details here
Although not hosted by Romania, this sports event had to be on our list, as it's the hottest multi-sport event of the year. Plus, it's a major event for the Romanian athletes, who will try to return home with as many medals as possible. Tennis stars Simona Halep and Horia Tecau will be part of Romania's Olympic tennis team, while both the U21 football team and the women's table tennis team have qualified for the Olympics. The Romanian delegation will consist of approximately 100 athletes. The Olympic Games will feature 33 different sports.
When: July 24 – August 9
Where: Tokyo, Japan
Romania, who was a semifinalist in the 2019 edition of Fed Cup, will play against Russia in early February 2020, in the Romanian city of Cluj-Napoca. It will be an important match, as the team that wins will qualify to the final tournament that takes place in Budapest between April 14 and April 19. Simona Halep will not play in the Fed Cup this year as she prepares for the Tokyo Olympics.
When: February 7-8
Where: Sala Polivalenta, Cluj-Napoca
More details here
This is a running event for amateurs, with two annual editions. It takes place in the Baneasa forest, on the outskirts of Bucharest, and features a 3-km family race, a 10.5-km cross and a half-marathon.
When: March 22 (spring edition) and November 1 (autumn edition)
Where: in Baneasa forest
More details here
Runners joining this competition will race on a sandy beach on the Black Sea shore. It includes a marathon, a half marathon, 10-km and 5-km races, and a family race.
When: March 28-29
Where: in Constanta
The event is split into two categories – adults and children & teens, including the 21-km half marathon, a 10-km individual race, a relay race, and kids and teens races. The event attracts runners from countries around the world every year, but also comes with traffic restrictions in downtown Bucharest.
When: May 9-10
Where: Bucharest
More details here
This race takes participants through ancient forest trails, mountain plateaus and windswept ridges in the Bucegi Mountains. The route is climbing and descending thousands of meters before finishing back to the famous Bran Castle (also known as Dracula's Castle), which is also the starting point, the event's presentation says.
When: May 16
Where: Bran, in Brasov county
Mode details here
This is Romania's top tennis tournament and is part of the Women's Tennis Association Tour. It is held annually in Bucharest, in July. Last year's winner was 20-year-old Kazakh tennis player Elena Rybakina, who defeated Romanian Patricia Tig in the final held on July 21.
When: July 13-19
Where: Bucharest
More details here; the official website will be updated here
Romanian ultra-marathon runners Andrei Gligor and Daniel Nica will organize this August Romania's first survival race marathon. The event is a 7-day/6-stage race during which competitors must cover 250 km. Some of the areas that the runners will have to cross are the Eagles Lake, the Casoca waterfall, the Gate of God, the Mud Volcanoes, and the Living Stones.
When: August 10-16
Where: in the Buzau area
The event's presentation says this race offers 4 days of pure mountain biking, passing through stunning scenery of the Carpathian Mountains. The event is dedicated to UCI (Union Cycliste Internationale) riders, seasoned and also aspiring amateur riders.
When: September 3-6
Where: information coming soon
More details should be made available here
Tour of Romania cycling race
The first edition of the Tour of Romania was organized in 1934, Romania being the sixth country in the world to host a national cycling tour. It was organized until 2013, when it took a break of five years to return with a new edition in 2018. The race was also organized in 2019 and a new edition is to take place this September as well, according to the Romanian Cycling Federation's calendar.

When: probably in September

Where: several cities in Romania

More details to be announced here

This is the Romanian capital's biggest running event, attracting thousands of runners from around the world every year. Participants can choose between several types of races, such as the 42-km marathon, the 21-km half marathon, the relay race, and teens and kids races. Kenyan athlete Hosea Kipkemboi won the 2019 edition of the Bucharest International Marathon, in 2 hours, 10 minutes and 49 seconds.

When: October 10-11

Where: Bucharest

More details here

(Photo source: Shutterstock)

-->

Normal

-->