Romania Insider stories: The last peasants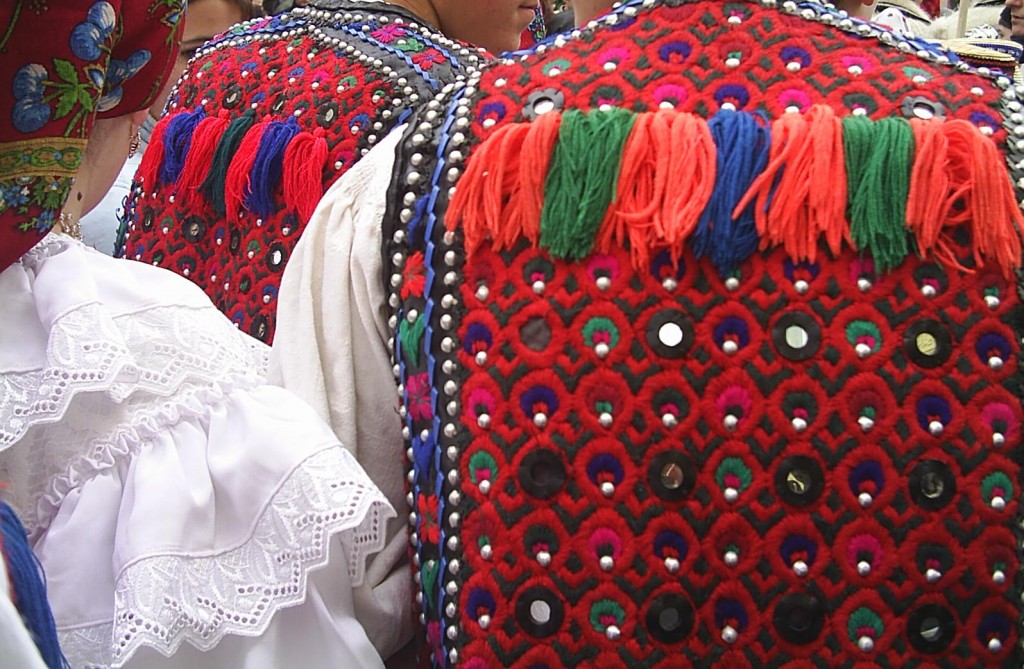 In the Maramures, the northern edge of Transylvania bordering on Ukraine, life hasn't changed very much in centuries but it is about to change utterly. Such tractors as were to be found here under Communism were long ago sold off and horse-drawn plows are universal. Old women in black scatter seed in the fields. This is like the landscape of Thomas Hardy, which has disappeared elsewhere and is about to disappear here too.
It took me many years to get to Maramures. In 1990 when everyone in the Transylvanian countryside wore traditional costume to Mass and cars were scarcely seen, I asked my Romanian companion, "Is this the poorest part of Romania?" It was my first day here. "No, it's the richest. Can't you tell?" A disconcerting reply. "If you want to see somewhere poor and old fashioned you should go to Maramures. In Maramures they're still living in the Stone Age."
Over the years Maramures has changed like the rest of Romania. In England, Gloucestershire has been bought up by stockbrokers wanting weekend cottages and Maramures, I had read, was full of villas built by customs officers and police colonels. And there are plenty of big new houses around. A lot fewer people wear  traditional costume every day than did when I missed my first chance to visit. Tourism is bigger business now than it was then and there is a steady stream of foreign visitors, but the area still feels pretty undiscovered, well protected by its inaccessibility. It isn't easy to get there from anywhere; by car, train or plane.
In Maramures villages men in hats and women with scarves, aged from thirty upwards, spend a lot of time sitting on roadside benches. They look attentively at each car or pedestrian that passes and conversation languishes. Tranquil is I suppose the word.
Agro-tourism, staying with peasants, is the joy of traveling in Romania. This is tourism on a human scale, bespoke. Although a lodger, a guest is treated as a friend. Catch it before its innocence has been lost. Hosts who are subsistence farmers provide milk for coffee fresh from the cow at the end of the garden.
The priest's wife in the village of Botiza, Mrs. Victoria Berbecaru, has revived the carpet making industry in the village, organizes a very neat crafts museum and arranges accommodation for visitors. I stayed with Vasile, the handsome 40 year-old local carpenter and handyman who built the museum and who told me "I do everything except dig graves. I won't dig graves."
I came on a chance impulse to see the 38th edition of the Hora La Prislop festival. Horas are traditional Romanian dances and every village has its own dances. Hora La Prislop is held on a mountainside and participants from villages throughout Maramures compete for prizes. It attracts a big well-mannered audience who sit on the grass watching the stage neither eating, drinking nor talking. I also noticed three or four foreigners, one bestrewn with two large and expensive cameras. The festival is great fun on a sunny Sunday afternoon.
The date of the first festival, 1968, is telling. Nicolae Ceausescu was just beginning to wrap himself in the flag and emphasize the traditions of the Romanian peasantry, twenty years before he began to knock down villages to make way for agro-industrial complexes. We were back in the 1970s and I could almost see local party dignitaries in crimplene suits make speeches praising agricultural output.
This was the eve of Assumption Day. In Romania, as in much of Southern Europe, the Assumption of the Virgin is one of the most important days of the year. It is treated in the countryside as an unofficial holiday. The roads were full of processions, adults in full costume, and angelic girls in white, as for a first Holy Communion.
People from all over the area and the two biggest processions converged on the Monastery of Moisei where an open air Mass lasted from early evening till midday. Until 1989 these processions were forbidden by the police and had to be held under cover of night but today every ex-Communist politician wants to be photographed on the Assumption at some famous monastery. Moisei was crowded with visitors and stalls selling refreshments. Long before the first procession was near the narrow road to the monastery was blocked and impassible by car.
Wooden churches are what Maramures is renowned for, with spires, steep roofs and wall paintings. I attended Mass the next morning in a Greek Catholic church in Iaud or rather in the graveyard amid hollyhocks and brightly painted crucifixes with most of the congregation. The women stood together in the front, the men together at the rear. Most of the women wore scarves and traditional blouses and skirts, but there were a few in blue jeans with loose hair. Each year the numbers of the latter increase.
The priest at the close read out the names and size of the contributions made by parishioners to the cost of building the new church. ("EUR 100 on the part of Mrs. Ionela Ghica, EUR 100 on the part of Vlad Dumitriu…") Everywhere in Maramures, new churches have been or are being built alongside the houses of incomers. A few miles away an impressive Orthodox monastery complex has been built on the site of one suppressed in the eighteenth century.
Iaud is a village where half the population is Greek Catholic. The Greek Catholic rite resembles that of the Orthodox church, but the Greek Catholics, also known as 'Uniates', recognize the authority of Rome. Iaud boasts several fine wooden churches and a reputation for large families. It seems that the inhabitants observe the Church's teaching better than in richer parts of Europe. According to Vasile: "If you have three children here people think you're impotent."
At the other end of Maramures Sapanta's Merry Cemetery has become a big tourist attraction. A local carpenter began the custom in the 30s of painting brightly colored pictures on each tombstone accompanied by gently ironic verses about the deceased. His pupil keeps up the tradition. Comic epitaphs are not unique to Maramures, I have seen plenty in English churchyards, there were too many sightseers and I moved on briskly.
Sighet, a pleasant Austro-Hungarian town a mile from the Ukrainian border, detained me longer. It houses the infamous prison where so many brave men were incarcerated and in many cases died. Today the prison is a well-designed museum that explains the Stalin era.
When I visited, the museum had plenty of customers. Children ran around noisily. I got a slight sense in the exercise yard of the horrors of the recent past, I stood in the little cell in which Transylvanian statesman Iuliu Maniu had died and I went out.
Vasile told me that the secret of a happy life is preserving tradition. "You have to change but you should keep the traditions." I thought of life in London where traditions have been dissolved by affluence, technology, pop culture and multiculturalism. In the Maramures, past and present are seamless, the existence of God is assumed rather like the sun rising each morning, neighbors know everything about each other and no man is an island.
But the numbers of cars we saw everywhere with Italian license plates testify to the exodus of Moreseni to work abroad. In the locality where I was staying everyone went to Northern Italy, where the discipline of Italian life was irksome but the money was very good. In other parts of the Maramures I am told everyone goes to Spain. Maramures is beautiful, but desperately poor and an economic impossibility. As Vasile said to me, "When you say agriculture you say poverty." Europe no longer has room for subsistence farmers and even if people like Vasile would never swap their lives for anyone else's, his three daughters will go to college and not return to live their mother's way of life. Vasile has no regrets. "They must fulfill their destiny. I hope they will return here when they are old."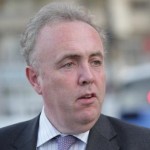 By Paul Wood, guest writer 

Paul Wood is the owner of Apple Search, the executive search company, and is writing a book about Bucharest where he has lived since 1998. His personal blog is here.

(photo source, main picture: Sxc.hu)

-->

Normal

-->