Romania-Bulgaria underwater tours explore sunk ships in the Black Sea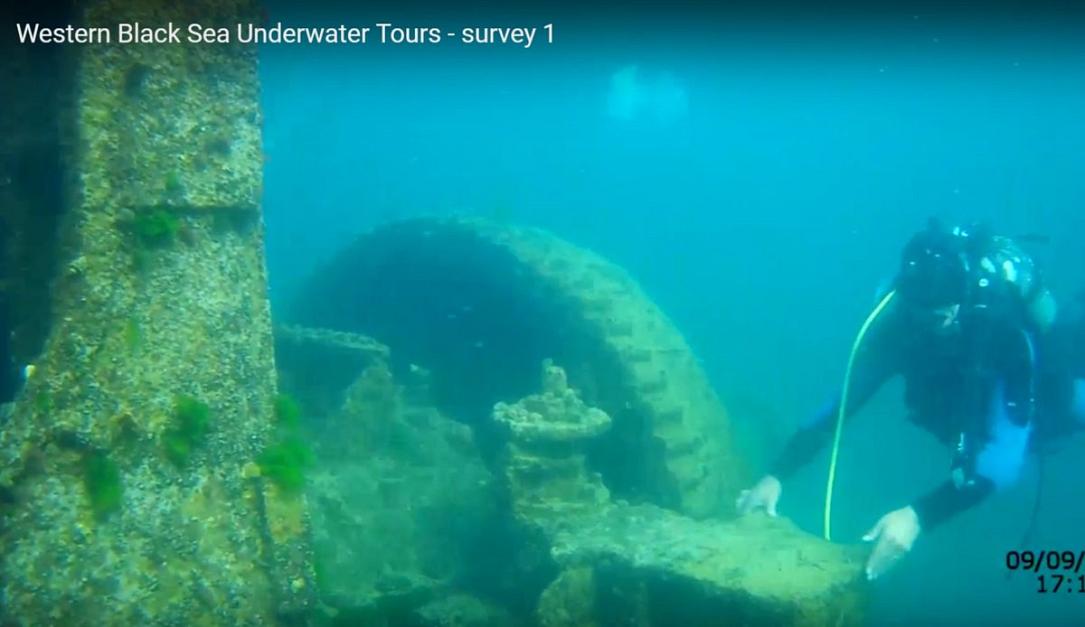 Underwater tourism enthusiasts will be able to visit the ships and submarines that lay sunk in the Black Sea beginning this summer.
The visits are made available by an EU-funded Romanian-Bulgarian project targeting the Western Black Sea. Two research institutes in Romania and Bulgaria, one museum, and two SMEs in Romania and Bulgaria are rolling out the project, with a total value of EUR 1.5 million. The contribution of the two countries amounts to EUR 200,000, with the remaining sum provided from European funds.
The wrecks of several ships, some dating back to the Second World War, lay in the between Capul Midia, on the Romanian coast of the Black Sea, and Kaliakra, in Bulgaria.
For instance, the Moskva destroyer can be found on the Romanian side, in the area of the Tuzla commune, in Constanta county. Considered one of the strongest Soviet war ships, it was sunk in the summer of 1941, when Constanta was bombed. Also in the Romanian waters are the Soviet submarine SC 213, which sunk in 1942, and the Sophia and Arkadia cargo ships.
The underwater visits are estimated to cost up to EUR 100 per day, depending on the distance between the wreck and the starting port of the visit.
The organizations involved in the project are: the National Institute for Research and Development of Marine Geology and Geoecology (GeoEcomar) (Romania), the Museum of National History and Archaeology Constanta (Romania), Active Training Srl (Bulgaria), DDD Ltd (Bulgaria), and the Institute of Oceanology – Bulgarian Academy of Sciences (Bulgaria).
(Photo: print screen of Western Black Sea Underwater Tours video)
Normal