Publishers Ringier and Axel Springer join hands in CEE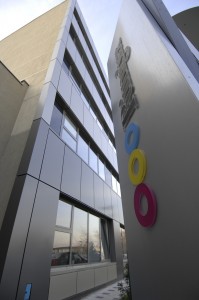 Media groups Ringier and Axel Springer have joined their operations in five countries in Eastern Europe, with plans to include their Romanian operations in the new JV eventually. The 50-50 ownership company, headquartered in Zurich, will include Axel Springer's operations in Poland, the Czech Republic, Hungary and Ringier's subsidiaries in Serbia, Slovakia, the Czech Republic and Hungary. The new company would have a EUR 414 million turnover, a profit of EUR 62 million and 4,800 employees. The new company will be headed by Florian Fels, Ringier's Central Europe CEO.
Ringier has recently sold Evenimentul Zilei newspaper and Capital magazine to Romanian investor Bobby Paunescu. Ringier stil runs titles such as Libertatea tabloid, Bolero and Unica glossies.
Axel Springer is present in Romania in partnership with publisher Edipresse. It prints glossies such as Avataje, Elle and Viva!.
Ringier's GM In Romania is Marius Hagger. Edipresses' head in Romania is Cristina Simion.
Normal