Press Release: The new DSBU School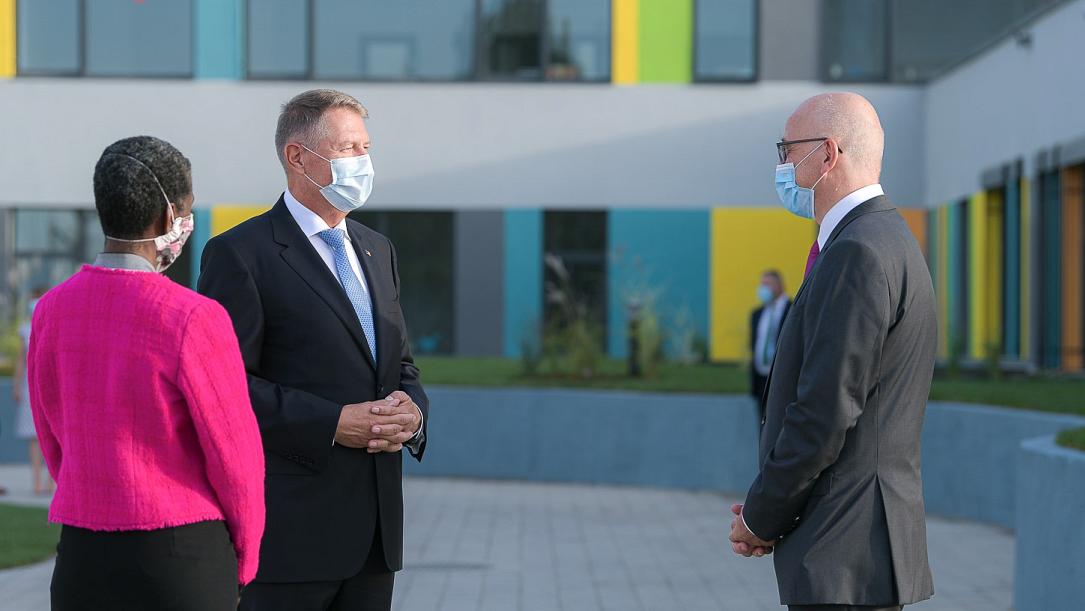 A year ago, His Excellency Cord Meier-Klodt, the German Ambassador to Bucharest, said that he can't wait to celebrate Germany's National Day in the new DSBU. Well, on October 5, 2020, this happened!
There were, thus, two anniversary moments for DSBU teachers and students: Germany Day also meant passing a difficult test - a month of classes in the new school, in a battle with the number one enemy of the moment in the world, COVID-19.
Some of the classes took place online, but the children were also physically at school. This mixture of online education - classical education requires a lot of concentration from children and teachers, and for the latter a continuous adaptation of the teaching method.
Fortunately, the facilities offered by the new DSBU make their work easier. The classrooms are spacious and well ventilated, the laboratories are equipped with tools that challenge everyone's imagination, the common spaces provide the necessary comfort to avoid crowding.
Everything in the new Deutsche Schule Bucharest building is made for German-level education - a school that students deserve. Everything is done to help you learn.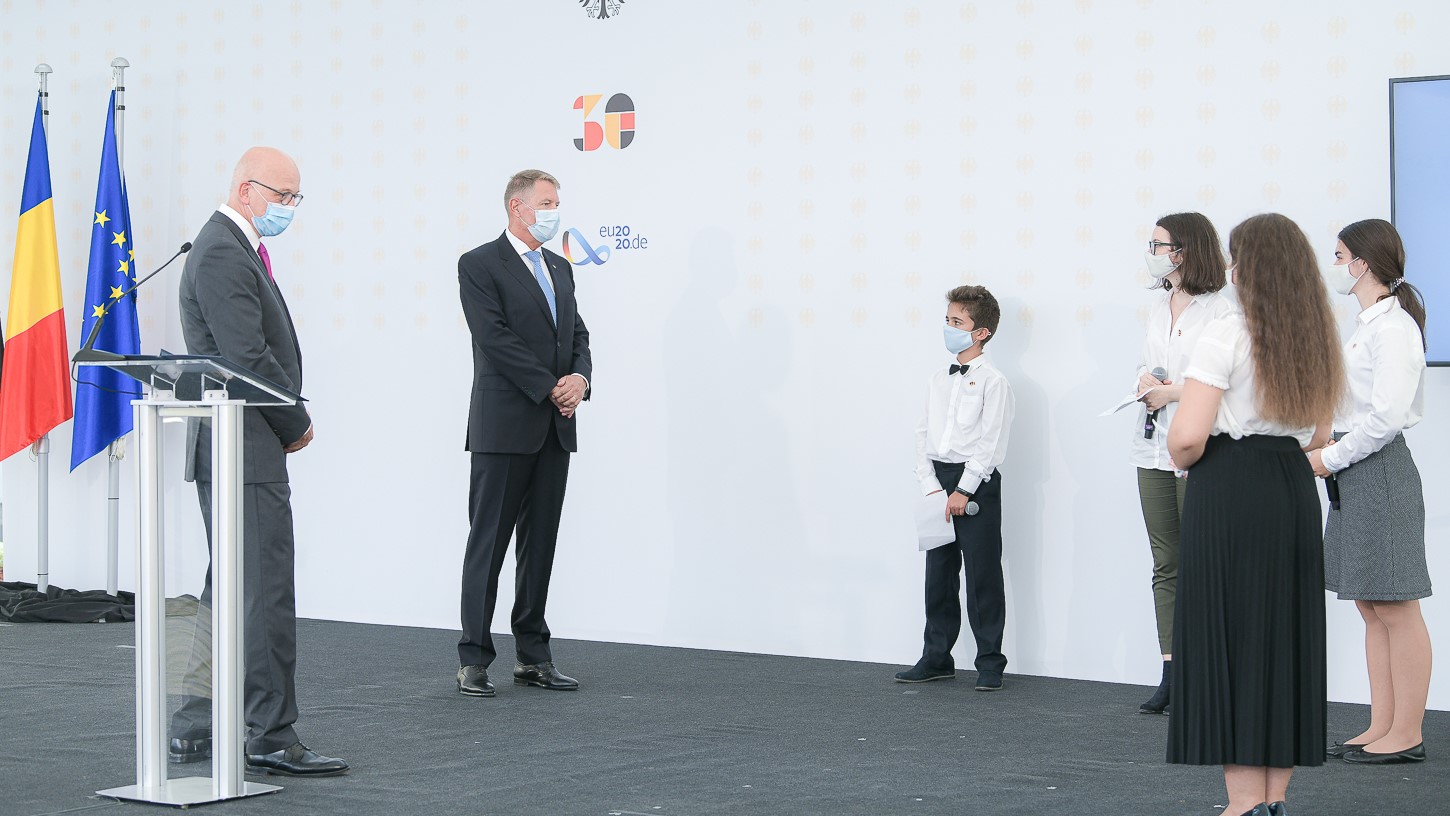 The children and teachers from DSBU have been dreaming of this building for a long time. 13 years ago, this school was born from the desire to provide education even for a single student. No, it's not an exaggeration, it's the reality. At first, DSBU took classes with a shy, hard-working girl in the living room of a block of flats.

12 years later, the (not so) shy little girl graduated from DSBU and went to study at one of the best universities in Europe. Her story is the story of DSBU, the essence, the red thread that binds the dozens of German or Romanian teachers who have taught or still teach in school: a school born out of the desire to provide education at the highest European standard. The teachers have kept and keep this idea in mind from the beginning, that's why everyone who has been there talked about the "DSBU spirit".

The history of the DSBU was a series of "new beginnings" that no one perceived as "new shocks".

In fact, it's simple: if you do education because you are aware of its importance for any child, then things can not go wrong, no matter where you do it or the economic or social crises that humanity is going through.

It's been over a month in the new school. There are more things to do, more details to work out. But it is clear that everyone at DSBU has embarked on an adventure full of beautiful surprises.

And maybe in years to come, when we remember the new beginning of the DSBU, we will also remember what His Excellency Cord Meier-Klodt, the German Ambassador to Bucharest, once said at the opening of the school site:

"Perhaps a future student from DSBU will continue the German diplomatic mission in Bucharest."

This is a Press Release. Here you can order press releases on this site.

Normal

-->