(P) British School of Bucharest – Summer School 2015: 29 June – 24 July BSB Campus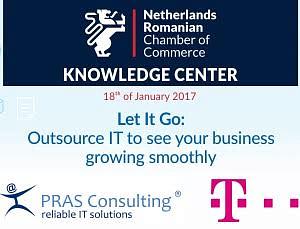 Opening on Monday 29th June and continuing for 4 weeks, the BSB Summer School is the ideal summer solution for busy parents and for children wanting to have fun and to learn at the same time. We offer an English 'total immersion' experience, whereby the learning process is not just restricted to the classroom but extends into every aspect of the fun-filled day. Class sizes will be a maximum of 20 pupils and the daily programme will run from 09:00 – 16:00, from Monday to Friday.
With all courses, sports and activities taking place within the BSB campus, the Summer School is safe, convenient and all-inclusive, offering one, two, three or four-week Learning and Activity Programmes.
Activities include: Fencing, Climbing wall, Zip wire, Football, Tennis, Swimming lessons, Cookery, Art, Music, and much more besides.
The English courses and most activities are run by native English-speaking BSB teaching staff and the Year Groups they teach at the Summer School will mirror their experience in the main school. Every class and activity will also include an experienced Teaching Assistant.
BSB Summer Soccer School 2015: 13 – 24 July Herastrau Park
As an extension to the current Summer School Programme, this year we are also running a Summer Soccer School for two weeks in July. The daily programme will run from 10:00 – 15:00, from Monday to Friday.
At the BSB Summer Soccer School the emphasis will be for every child, from the very beginner to the more technically able, to learn whilst having fun. In safe and friendly surroundings our highly qualified professional coaches will encourage players to develop both their football and social skills. The children will meet new friends and improve how they play the game.
During the week passing, dribbling, shooting, turning and heading skills will all be developed in enjoyable exercises. Every day, there will be small-sided games to extend the understanding of both attacking and defending skills. The lead coach will be John Godbold who is a UEFA A licensed coach.
John had a professional playing career at English league clubs Chelsea FC and Wimbledon FC. At 28, he was one of the youngest coaches to gain the highest qualification in Europe, the A License Award. He has over 30 years experience of coaching young players, aged from 4 to 21. He has been a member of staff at Premier League clubs Tottenham Hotspur, Crystal Palace and Queens Park Rangers, helping to produce many international players including England's Rio Ferdinand and Peter Crouch. He has run highly successful soccer camps in the USA, Singapore, India and Qatar. He is a full-time teacher of Physical Education.
To enrol your child(ren) at the BSB Summer School click HERE
BSB Boarding
At BSB we endeavour to keep our educational provision at the cutting edge of schooling. This includes the BSB Boarding House where we prepare our pupils to live up to the challenge that Roxburgh set down so many years ago. Whilst futurists inform us that the world is an uncertain place to be growing up in 2014, and as an example we know that all of the top 10 "in demand" global jobs of 2010 did not even exist in 2004, in BSB boarding we understand our responsibility to prepare our students for the journey to a successful life - whatever and wherever that maybe.
We have high expectations in the boarding house for all pupils. Our boarders are endowed with essential life skills that will enable them to be the leaders of tomorrow. The boys and girls are provided with opportunities to attain the highest standards of thought, reflection and consideration as well as academic achievement, and they develop as caring individuals who will make a genuine difference.
The boarding house is a magnificent home from home; our boys and girls, ranging from Y7 to Y13, live and learn together in a safe, secure environment that guides and nurtures them to take personal responsibility for their studies, character and actions. The world-class British education provided in an outstanding residential home that is offered to our boarders is unique in this region and prepares our senior students for entry to their first choice universities around the world.
Some of our residents choose to board throughout the school year, only returning home during school holidays, whilst others stay at the boarding house between Monday and Friday in term time, and return home at the weekends. Boys and girls are welcome to join the boarding house between the ages of 11 to 18 years. If you wish to find out more about our exciting boarding provision please contact BSB Admissions: [email protected]
(p) - this article is an advertorial
Normal