Laszlo Diosi, OTP Romania: We have to learn to live with a very low level of interest rates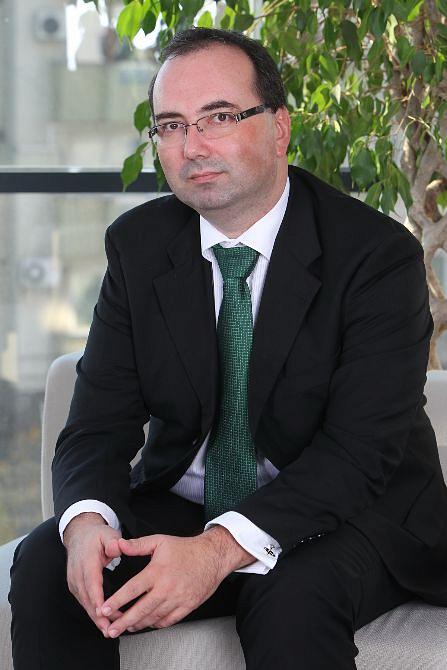 OTP Bank Romania president Laszlo Diosi says that the recent interest rates reduction might move money from deposits into investment funds. While the National Bank of Romania set the interest rate to 3.5 percent, investment fund yields still top around 10 percent. Meanwhile, OTP see growth in the small and medium enterprises and corporate segment, and looks forward to buying new portfolios from other banks, says Diosi in an interview for Romania-Insider.com.
What are this year's main challenges for you and your goals for the next period?
First and foremost, the biggest challenge is increasing the overall income, while meeting a lot of existing and new (Basel III) prudential criteria. The most valuable key performance indicator is the sustainable growth of our group on this highly important and strategic market for.
On short term, we focus on increasing lending from local RON sources with careful cost management, while already preparing for the future, by developing high quality and added-value solutions.
While we enjoy economic growth, how does it influence the lending and deposits activity? Is there a liquidity crisis?
There hasn't been a liquidity crisis since late 2009. Banks and the market are liquid, in spite of the fact that billions of foreign funds had been repaid in recent years – but this is a healthy development for Romania. We have to learn to live with the very low level of deposit interest rates, and it is still a big question how will the customers react to this new phenomenon. If the level of savings will decrease, it will have a negative effect on lending and in general on the economy. We have to think about it, but it is not an imminent threat.
How do you perceive the recent statements regarding the euro area integration in 2019, and what changes will it bring to lending portfolios and the banking system as a whole?
We are to join the euro zone via our accession contract (only Denmark and the UK are not obliged). I think this is a realist date and will serve well the interests and the stability of the Romanian economy. The banking system is technically fully prepared, the payments systems, the IT systems are already adjusted. Regarding the lending portfolios it will bring lower rates and better stability.
While interest rates are dropping, is lending picking up? What are the growth segments for OTP in lending this year?
In times of re-starting economic growth, corporate and small and medium enterprises lending is in the lead, but consumer and mortgage loans will soon follow them. According to this logic, for us, middle sized and small corporate loans are in the lead, but closely followed by consumer loans, while expecting a better performance in the future in mortgage lending, as well.
What other banking system changes and transformations do you see in the light of new economic situation?
The low level of deposit interest rates will trigger customers and banks to find better yield products, e.g. investment funds. The new technologies and customer service models will also have a substantial effect.
Which are the main interest rate evolutions and changes in deposits and yields that you foresee, and lending changes in various segments as demand grows?
I consider that the interest rates will stabilize after the huge drop during the previous year, however adjustments are possible. This stability is a key feature in having economic stability, as we are approaching the euro zone.
How will the new calculation of non-performing loans affect the banking system?
The effect will be different for every bank, depending on the previous ways of calculation and their provisioning level, i.e. the coverage ratio.
How about the consolidation of the banking system? Does OTP look for a bank acquisition or of portfolios?
As our group president stated during his latest interviews, OTP Group is taking into consideration any realistic acquisition or portfolio purchase opportunity in Romania.
How did lending for the energy sector went in the last period, how is the lending affected by the green energy legislation?
This was absolutely a success story so far, and the energy sector is strategic for Romania. This is why it is very important, if any changes take place, for them not to have retroactive effect. Also they should respect the investors. On the other hand, it's also important to avoid such a "bubble" situation in the energy sector, similar to those that happened in real estate development.
By Bogdan Tudorache, business writer
Normal