Comment: What does it take to be successful in Romania?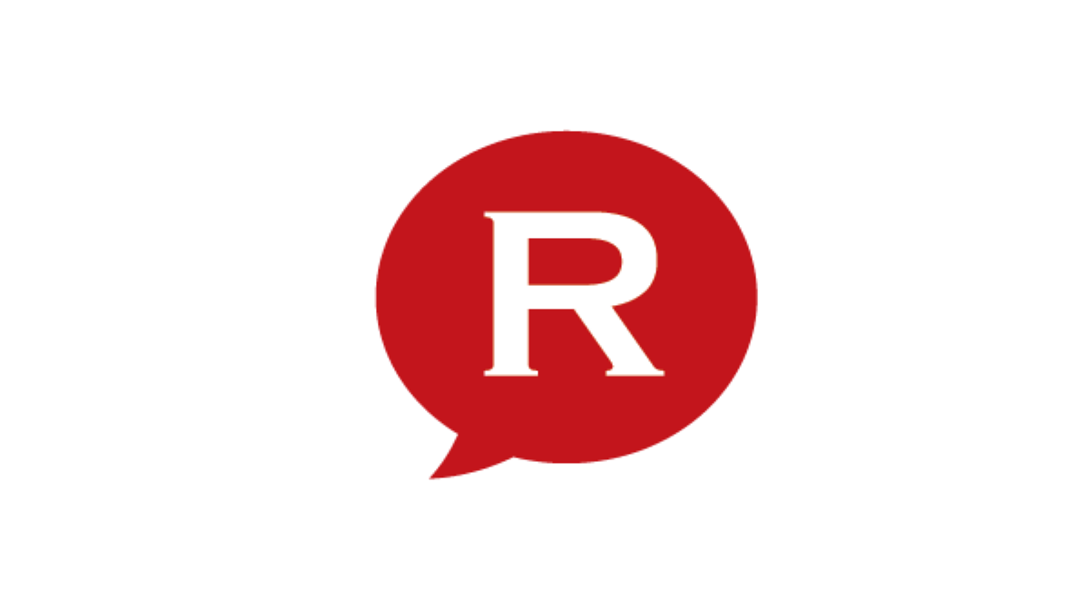 In the world of fast cash, easy money and short term views, guest writer Mru Patel looks at what brings success in people's lives and at what Romanians can do to become more successful.
No matter what your industry is, what business you are in, You represent Yourself in what you are trying to get done. There is a massive amount of work ethic that comes with building a brand, building a character, and building a career and I have already mentioned in my previous article that I believe Romanians hold those key characteristics in order to thrive. Another key message from last week's article was that there is definitely need for a push.
I was born and bred in Kenya, but finished my schooling and degree in the UK. After 21 years in the IT industry I decided to become an entrepreneur full time and chose Romania after extensive research. Once I arrived in Romania I noticed that there was a strong culture of fast cash, easy money, short term views (from Government to citizens) when it comes to making money or spending money. Success was based on the short term basis rather than a 10 year+ outlook.
Here are three facts to consider:
No one can force you to become successful.
No one can prevent you from becoming successful.
No one can manufacture success out of thin air
I am constantly asked, in many forms, "What does it take to become a successful entrepreneur". Most people seem to be disappointed once I mention the amount of essential research, hard work and sacrifice that is necessary. My answers have varied over the years as I gained experience with various new personalities and characters as well as a variety of industries. I settled on these traits which can be found in most entrepreneurs and should be encouraged in all who wish to succeed; Humility, intellectual curiosity, optimism, discipline, tough/courageous, persuasive, resourceful, winning/surviving attitude, communicative, realistic/fact driven, and positive outlook.
Here is my guideline for achieving success:
1. Follow your passion in your work life.
If you follow what you enjoy and chase excellence at this, success will come. You tend to do the job better and focus on being the best hence creating a demand for people to come to you rather than the other way round. In Romania I do find pockets of people who follow passion, however it's usually their second job or hobby!
I was accepted to do a pharmacy degree (as my family wanted), but it wasn't my passion so I chose an alternative: a new exciting degree in computing. I maintained a positive attitude throughout the change. Stop thinking of all the reasons you cannot be successful and think of all the reasons why you can. Change the image you have of yourself by writing out a description of the person you would like to be.
2. Surround yourself with people who are wiser than you.
Fly with the Eagles. If you feel like you know everything, you're wrong. The amount of times I hear "stiu tot" in Romania is countless, yet when you question what is at value and write it down, there is NO substance let alone experience to execute on the information. I know what I don't know and I then find partners who can teach me.
When I'm around people and I find negative energy, I don't interact with them much because it's important to focus on the positive; but when I find people with positive energy, I spend more and more time with them, and we communicate and share stories. The more people you attract like that, the more positive energy and results you can have in your life.
I am a strong believer in the laws of attraction. I have seen it work for me most of my life, and coupled with a positive mindset, is a very powerful thing to have on your side. It means that we create our own realities by attracting what we want. If beliefs are limited, we attract limited wealth, but when we believe that everything is possible, there are no boundaries.
3. You only get one shot – make it count, even when loaning money to friends.
I learned this the costly way in Romania. I loaned money to friends and lost them as they could not repay. Take advantage of each day that's given to you and do something to move the needle on your business, even if it's just an inch. You've heard it before, but life is not a dress rehearsal. Don't waste your time (or money) doing several takes.
Don't wait and wait and wait…the time will never be right, take action!
4. Good ideas rule all.
Great creative ideas and content is king! It's the lifeblood of any business. It's then how to capitalize on that idea and market them that counts. I see and hear ideas several times a day in Romania; however none of the people know how to execute them even with research. CEOs and Chairmen should try and be ON the business and not IN the business. It's clearer to see the issues and daily challenges to market and brand the business when you are not inside the business.
In Romania I see most of the business owners really get involved in their offices largely due to the trust elements of staff, hence they must micro manage and don't have time to explore the business at a high level.
5. The only fixed stuff in business is change. Embrace it and get with it.
When I started in the IT business there was no Microsoft PCs or Mobile phones. During my career I experienced a large amount of change, with which we had no choice but to adapt and progress. We have seen Microsoft's market majority threatened by Google and current mobile phones have advanced from large heavy devices with 30 minutes talk time to Smart Phones with 1,000 times the memory and processing capacity. I always tell my colleagues, there is no such thing as a traditional talent model to operate anymore. It's about pushing beyond and finding opportunity where it didn't exist before.
In Romania I see a lot of entrepreneurial talent however not many embrace coaching from other experienced people from the international arena. There are still a lot of gaps in Romania's goods and service sector. There are a lot of opportunities for businesses because there are still so many unmet needs. Government plans should be in place to promote foreign investing and young entrepreneurship.
"If we can recognize that change and uncertainty are basic principles, we can greet the future and the transformation we are undergoing with the understanding that we do not know enough to be pessimistic." - Hazel Henderson
6. Fail often, fail quickly and get up fast learning the lessons.
I have screwed up several times, but you'll never succeed unless you take risks. Big ones. (BHAG – Big Hairy Aggressive Goals with Risks)!
We all experience different levels of success with accomplishing the goals that we set. Some achieve moderate success, while others are just abysmal failures. Don't be afraid to fail. Don't waste energy trying to cover up failure. I have failed several times too and so have Sir Richard Branson and most great Entrepreneurs. Learn from your failures and go on to the next challenge. It's OK to fail. If you're not failing, you're not growing.
7. Your schedule makes you dumber. Don't be stuck in a rut!
Always challenge yourself and force yourself outside of your daily schedule. Be curious and take time to learn about worlds outside of the one you live in, get a coach and educate yourself. Don't be afraid to call people you don't know, start a conversation, and ask for things you need. At the very least, you'll be more interesting. At the most, you'll take your business in new and bigger directions.
Get out of your comfort zone and progress! I have found that most people here are followers and need to be task managed; very few are responsible, self-motivated and require little to no supervision to produce results.
8. Never forget to create SmartER Goals!
Just like all other things, Goals change. You must adapt and tweak your goals and desires based on your knowledge and growth. You should always hold onto the goals and dreams that are authentic and represent you and your aims. Always have the end game in sight when planning your goals, and never forget to Evaluate and Revise your goals as you grow/reach them. It is important to understand that this step is conducted throughout the entire goal process, as well as after the goal is met. The idea is to create a progress report to see if you are where you want to be in your goal. This is a crucial step before the final step. Revising your goals stresses the importance of always being able to adapt to your environment and the challenges that arise.
9. Never stop learning and improving.
"Live as if you were to die tomorrow. Learn as if you were to live forever." Mahatma Gandhi
It always helps to have a mentor or a guide who will keep you on the right track and assist you in becoming wiser. Continual self-education is just as vital, in the same way that the heavy phones of 10 years ago are now obsolete; you can become obsolete. Keep an eye on new trends, current events, learn new tricks and trades and always keep your mind and eyes open!

This also applies to developing your social skills, networking etc.

So much of the joy, value and fun in life come from interacting with others. Improving those interactions and your communication skills can make a positive impact on your life. In the meantime, as you focus your attention more outward, towards other people instead of focusing inward much of the negative feelings that can come through over-analyzing and feeling self-conscious mostly just disappear.

People must also look deep into their blockages and past to explore why both are affecting their lives. Trace your attitudes back through your childhood and see where you first got the idea that you couldn't be successful. I have helped people in Romania in coaching sessions from depression and job insecurity situations to getting a purpose in life. From this experience I can say coaches or mentors can help greatly at this point. We don't all have access to a coach or mentor; however, this outside guidance is vital for someone who wants to flourish in life. At least have somebody who can act as a sounding board, so that you can release your blockages and worries and expect positive feedback and motivational approaches to your next step.

By Mru Patel, Guest Writer

Mru Patel is an experienced entrepreneur as well as a best-selling author, motivational speaker, workshop leader and life coach. The CEO of EPIS and Founding CEO of EPSG Fund, he has over 20 years' experience with several Blue Chip organizations such as IBM, Sun Microsystems (Oracle) and Siemens as well as founding companies and investment funds in a variety of different industries. He also has a successful track record investing in various real estate projects. He has personally invested in, developed and portfolio managed projects in Europe, UK, USA & India, and after detailed research into the EU emerging markets, Mru established a real estate investment fund for Romania in June 2004. Mru Patel is active on the stock markets as well as investing in start-up businesses that align with his passion from health and wellness to authoring. He blogs at www.mrupatel.com . Get in touch by email: mrupatel@epissrl.com.

(photo source: Photoxpress.com)

Normal

-->