Comment: Romania's academic migration to the UK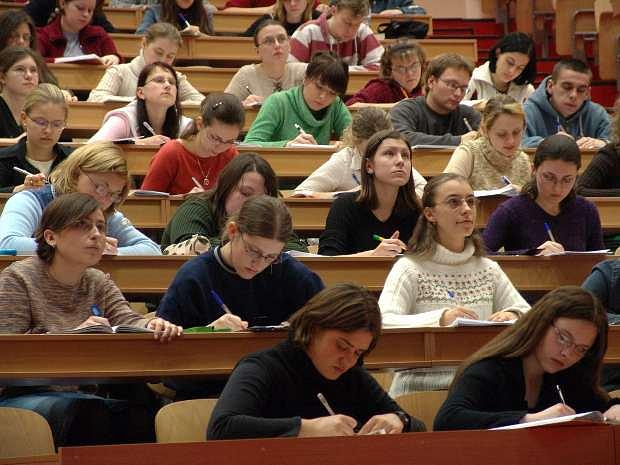 Guest writer Petru Seicaru, an Oxford and Cambridge graduate, chose to return to Romania and build a network that would help other young Romanians prepare for studying abroad. Together with several other young Romanians who graduated from top foreign universities, he runs Oxford Nation, and will be writing a series of articles about Romanians studying abroad.
In this first piece of the series, he describes the whole process of getting admitted to an university in the UK, where Romanians, once accepted, tend to do rather well thanks to their good high school education at home.
Ever since Romania's EU accession in 2007, increasingly high numbers of students have headed for UK universities. Their lower costs and simpler admissions procedures make British universities more attractive to Romanian students than colleges from across the Atlantic pond. To study in the UK, Romanians need to obtain an English language certificate, pass their Baccalaureate with good grades and fill in the UCAS application form. According to Oxford Nation's estimates, there have been approximately 1,800 students leaving Romania every year in search of a better education in the UK.
For most, the advantages of studying in the UK are evident and they clearly outweigh the drawbacks. The reputation of universities, the superior educational experience and the attractive job prospects after graduation are the factors that generate widespread academic migration. On the other hand, to get all these benefits, Romanian students have to go through an unfamiliar admissions process and to cope with the costs of living and studying in a country that is much more expensive than their own. On top of that, studying in the UK involves moving away from friends and family, adjusting to living abroad, and constantly using a foreign language. However, learning how to adapt to a new environment and perfecting one's English language skills are both integral parts of the educational experience.
As far as admissions are concerned, UK universities require prospective students to go through a process that bears little resemblance to that used in Romania. There are few admissions exams (most courses don't even require them), candidates are sometimes interviewed, and everyone has to submit a personal statement - a 4,000-character long essay in which students must discuss their passion for their chosen subject. Unlike UK students who receive plenty of guidance and support from their teachers at school, Romanian high schoolers are often left to their own devices in making their way through the admissions procedures. It is at this point that companies like Oxford Nation step in to provide support to students wishing to study in the UK in order to help them surpass their British and international competitors to gain a place at their chosen university.
Regarding costs, all Romanians are eligible to receive Student Loans from the UK government, which completely covers their tuition fees. These bear almost no interest and are paid only for what students earn above GBP 21,000. They pay nothing otherwise and are not conditioned to stay in the UK after graduating. Tuition fees aside, Romanian students also have to cope with the cost of accommodation and with general expenses, these averaging between GBP 450 and GBP 700 per month. What is more, many Romanians elect to offset part of their costs and to gain valuable work experience by doing internships in the Holy Trinity of corporate fields: law, consulting, and investment banking, as these are paying their interns salaries that sometimes reach GBP 1,000 per week.
Once at university, Romanians tend to do rather well. Those enrolled in science courses often find that their high school education has provided them with so much knowledge that they find the first year of their degree to be a breeze. On the other hand, social scientists (like me) will find themselves snowed under by massive amounts of reading to do every week followed by written essays submitted for evaluation. The first few weeks can be a bit challenging but once these pass, the rest of the degree tends to flow smoothly.
The fact of the matter is that many, most in the case of sciences, Romanian students are far better prepared academically than their competitors for the same university places. At the same time, it is essential for them to sell skills and preparation more effectively in order to gain admission to some of the best universities the UK has to offer.
By Petru Seicaru, guest writer
Petru holds an undergraduate degree in law from Oxford and a Master of Law from Cambridge. He is an educational counsellor and co-founder of Oxford Nation. If you want Petru to help you prepare for admission to your dream-university, click here. 
Normal