Lending a helping hand: some inspiration for the season of giving in Romania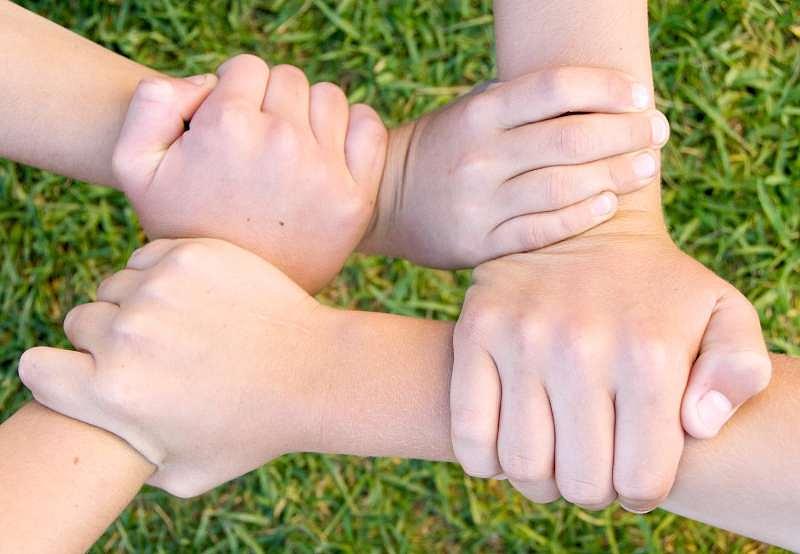 The end of the year is a time when more people remember to give back and those in need are not few. We have compiled bellow a selection of initiatives, charities and NGO that have been working on various social issues in Bucharest and across Romania.
Started back in 2007, Shoe Box is a project that raises small in-kind donations for underprivileged children across Romania. As its name suggests, boxes get filled with various presents, such as clothing or toys, and then distributed to various beneficiaries. This year, boxes are collected between December 1 and December 5, and they will be distributed between December 16 and December 14. There are many Shoe Box locations in the country and those interested can open new ones in their area. More details on how to do this here. A list of the current locations where boxes can be donated is available here.
Another initiative raising in-kind donations, such as clothing, toys, or hygiene products is Copacul cu Fapte Bune (The Good Deeds Tree). It started as Copacul cu Haine (The tree with clothes), a place in the capital's Cismigiu Park where people could donate clothes, and it still runs in this version in several places throughout the country. Now it gathers various items that could be of help to children and families in need, in seasonal campaigns. Follow their Facebook page for more details and to see how you can help.
O Masă Caldă (A Warm Meal) is an initiative providing meals to those who cannot afford them. It started in Cluj-Napoca but has expanded in several cities in the country in the meantime, including in Bucharest. This year, they also launched an app, ShareFood, which restaurants, hypermarkets, or catering firms can use to donate the food they don't use. More about them and how you can help here.
As the cold weather has settled in, the need for solutions for the homeless is more visible, if not more urgent. Samusocial works year-round in Bucharest with people without a home, and offers them social and psychological assistance services at a day center. They also have mobile teams working on the streets. More on how you can get involved here. Meanwhile, Parada Foundation works with the children living on the streets of Bucharest, running several projects for them. They are also looking for volunteers, more on it here.
Working with women and children experiencing domestic abuse and family homelessness is Casa Ioana. Donations, individual or corporate, as well as volunteering can help them as detailed here. Last year, former British ambassador Paul Brummell joined their Sleep Out event to draw attention on the issue of homelessness. You can also consider taking part in one of the Big British Bucharest Quiz nights, as they raise funds for Casa Ioana.
When it comes to medical care, the Regina Maria Social Clinics Foundation offers integrated medical assistance to people without an income and medical insurance and to those with low income, through the social clinics it has open in Bucharest. Last year, it opened Sheida Coffee & Stories, a social coffee shop, and the profits made there go towards the Baba Novac Social Clinic. The foundation welcomes donations and volunteers, as described here.
The Princess Margareta of Romania Foundation supports many causes, ranging from a special fund for children, offering financial support to children who might otherwise have to abandon school, to a program enrolling youth coming from foster care or underprivileged families into professional training. Another focus of the foundation are the elderly, and the foundation has a phone line dedicated to them, where it offers advice and support. It also runs a program bringing together seniors and children and the young for various activities, benefiting all. Besides donations, the foundation also enrolls volunteers. More about this here.
Working with children with cancer and other sever illnesses is MagicCamp, which last year raised 100,000 text messages worth EUR 2 each in a campaign aimed at funding an accommodation center for parents with children suffering from severe illnesses. This is how you can further support them. Also last year, Daruieste Viata Association has managed to raise EUR 4 million in donations for the first radiotherapy and pediatric oncology hospital in Romania. Some ways to help are listed here.
Other charities that have been working on various social causes, in Bucharest and in the country, include Light into Europe, which works with sensory impaired children and young people; Hospice Casa Sperantei, providing palliative care for terminally ill children and adults; Mia's Children, working with children from underprivileged families; Little People, working with children and young people with cancer; OvidiuRo, concerned with making quality early education available to poor children; Ajungem Mari, an educational program for children in placement centers; or the local organizations of international charities such as Habitat for Humanity, the Romanian Red Cross; Save the Children, SOS Children's Villages, or United Way. There are many other regional initiatives gathering in-kind donations for local communities, which they publicize on Facebook.
Where to donate clothes in Bucharest?
Normal