Bucharest's mayor Sorin Oprescu, arrested for bribery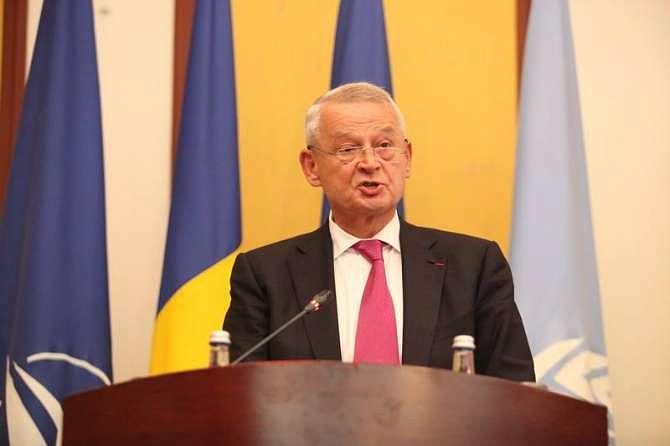 Bucharest's mayor Sorin Oprescu, the most powerful mayor in Romania, was held on Saturday night by the National Anticorruption Directorate (DNA) for bribery. The prosecutors have asked the court to approve a 30-day arrest warrant on Oprescu's name.
According to DNA, Sorin Oprescu was part of a very well organized group within the public administration that asked companies to pay bribes in order to get public contracts from various authorities subordinated to Bucharest's City Hall. The group functioned between 2013 and 2015.
The companies that got contracts from the local authorities would only keep a third of the profits made from these contracts (30-33%) for themselves. The rest of the profits went to the group that functioned within the City Hall. Mayor Sorin Oprescu himself would get some 10% of the profits, according to DNA.
In exchange, the group's members would help the companies win public contracts by pulling the strings in different institutions.
Mayor Sorin Oprescu allegedly received a EUR 25,000 bribe from four people, on Saturday, September 5. The four people denounced him to the DNA prosecutors. DNA questioned Oprescu on Saturday evening and later in the night decided to hold him for 24 hours.
Sorin Oprescu, 63, was first elected Bucharest mayor in 2008, as an independent, but with strong support from the Social Democratic Party (PSD), whose member he had previously been. In 2012, he got reelected.
He is one of Romania's most influential politicians, and at some point he was even credited with high chances to become Romania's President. In 2009, he ran in the presidential elections as an independent, but only got 3.2% of the votes in the first round.
Sorin Oprescu becomes the highest ranking official to be held by DNA while in office, topping a list of well-known mayors in Romania who have been arrested by the DNA in the past two years, which also includes Bucharest's District 5 mayor Marian Vanghelie and Constanta mayor Radu Mazare.
Earlier this year, one of Oprescu's close advisors at the Bucharest City Hall also got arrested for bribery.
Former Bucharest District 5 mayor sent to court for EUR 65 mln bribes
Bucharest Mayor's personal advisor caught red-handed while taking bribe
Famous Constanta mayor Radu Mazare, arrested on bribery charges
Romania's anticorruption quest: Half of the county council presidents and a third of the city mayors are under investigation
Normal