Bucharest Old Town pubs expect more clients on St. Patrick's Day than on Valentine's or Women's Day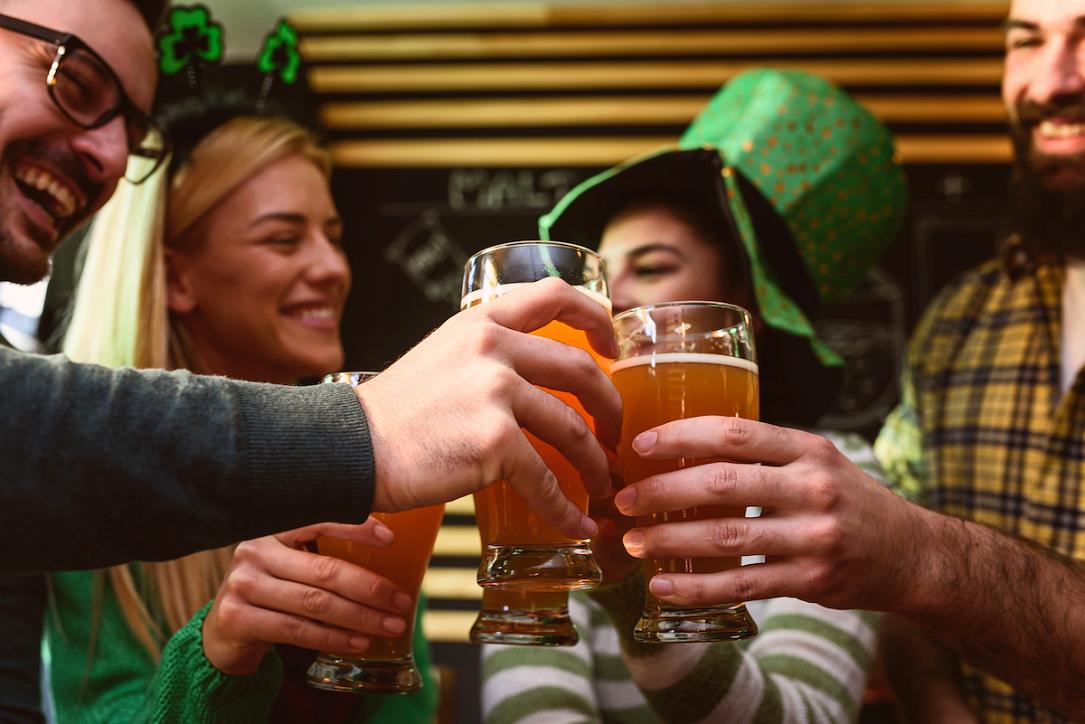 The pub owners in Bucharest's Old Town expect more clients on St. Patrick's Day, celebrated on March 17, than they had on Valentine's Day on February 14 or on Women's Day on March 8.
A study of the three pubs owned by Romanian actor Mugur Mihaescu in the Old Town, namely St. Patrick, Patry Room and Killkeny, revealed that St. Patrick's Day brings three times more clients to the pubs in this part of the capital compared to other special days such as Valentine's Day, March 1 or March 8, local News.ro reported.
Moreover, St. Patrick's Day also means more foreign tourists in Old Town pubs while the other celebrations (Valentine's Day, March 1, Women's Day) usually bring more Romanians to the pubs.
"Over 70% of those coming to celebrate St. Patrick's Day in pubs are foreign tourists and their number keeps increasing by the year, but the number of Romanians has also risen recently," the press release said. By comparison, on Valentine's Day, March 1 or March 8, more than 80% of clients are Romanians.
Most of the foreigners celebrating Saint Patrick in Bucharest pubs are Irish, English, French, German, Austrian, Italian, Spanish, or Israeli.
Another difference is that on St. Patrick's Day people come to pubs throughout the day, while on Valentine's Day or Women's Day people tend to go out only in the evening, according to Mugur Mihaescu.
St. Patrick's Day observes of the death of St. Patrick, the patron saint of Ireland. It is celebrated in many countries, including in Romania (although mostly by foreigners), the celebrations generally involving public parades and festivals and Irish traditional music sessions.
(Photo source: Shutterstock)
Normal