Ahmed Hassan, Deloitte Romania: We aim for double-digit growth after decline in 2009 and 2010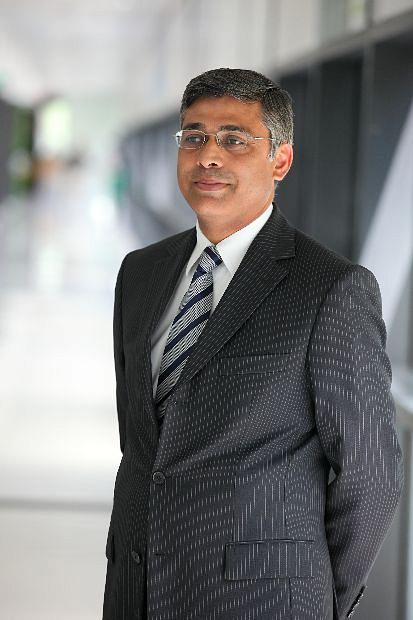 Consultancy firm Deloitte aims for double-digit growth annually over the next three years in Romania, and for 40 percent growth in the number of its partners. The company serves half of the top 100 companies in Romania and 60-70 percent of the top 20 banks.
As fees dropped by about a third during the financial crisis, and Romania is still in an early development phase, marked by bureaucracy and corruption, the company's real challenge was to keep a balanced leverage model to ensure quality services without compromising the earnings too much, Ahmed Hassan, Country Managing Partner Deloitte Romania, told Romania-Insider.com in an interview.
What are the main challenges that you're facing as a country manager for Romania and Moldova? How did Deloitte's strategy and business change in these countries since you've been at the helm?
My main challenges are to continue the development of new service offers which require investment in teams and technology, to keep the talented team we have in different units as they are well trained people and therefore highly sought after by not only competitors but also various industries. Last but not least, another challenge that I face is to keep a balanced leverage model to ensure that we deliver quality services without too much compromising the earnings especially in a market where the fees have reduced by almost 30 percent in the past few years.
I started my mandate as the Country Managing Partner in September 2011. Prior to that I was Chairman of the Board for Deloitte Central Europe, covering 17 countries, and Partner in charge for Audit and Risk Services for the Balkan region, covering four countries.
When I took over the current responsibilities our business saw two consecutive years, 2009 and 2010, of revenue decline due to the economic crisis. I started working with my partners to develop growth strategies through various market and industry focused initiatives. These included industry teams focused on serving clients in all aspects of their business needs and so far we have fully developed teams dedicated for the financial services industry, retail and consumer business, energy and resources, public sector and real estate.
We have also developed tailored solutions for Romanian entrepreneurs and the small and medium enterprises sector through our dynamic growth company focus. Another initiative was creating local key accounts, making sure that our large corporate clients receive the multi-disciplinary services they need. We have also been working on our innovation program which aims at developing new solutions for clients on the local market.
What are your goals and key performance indicators targeted for the next period?
Keep developing new offerings for our clients using innovation. In this respect, I am targeting five new services every year that are unique on the Romanian market.
We aim for double digit growth annually for the next three years and this comes after three years of consecutive growth that we have already achieved. As the business grows, we want to hire more talented people not only at junior level but also experienced professionals. In the end, we will have 30-40 percent increase in the number of partners in the next couple of years.
Which are the main clients and contracts you signed so far this year, and which are the main works for this year?
We are continuously serving most of the largest corporates in Romania through our different departments such as audit, tax, risk services, financial advisory - mergers and acquisitions and management consulting. I can safely say that annually we serve 50 percent of top 100 companies in Romania and 60-70 percent of Top 20 banks.
You have worked all over the globe. What are the main differences between Romania and other countries, in terms of main resources, way of managing things and doing business?
In many ways Romania is in an early development phase compared to two of the main countries that I have worked before, England and Singapore. While businesses are quickly embracing new and improved methods, implementation of regulations and legislation are lagging behind. Romania's main resources: people, agriculture and large industries have been relatively neglected through lack of planning and investment over the past decades. Both England and Singapore have much more efficient and productive economies where rules are simple but applied rigorously and a much lower level of corruption.
If you were the prime minister of Romania, what would be the first three things that you'd do?
I would simplify legislation and procedures at state departments to make it easy to do business and tackle corruption. Revamp and invest in vocational training and education system and develop specific programs to tackle emigration of talented Romanians and develop a clear and sustainable five-year economic and fiscal policy meant to provide efficient infrastructure, taxation system and capital markets.
What do you like and dislike about Romania?
I like people who are emotional but simple and by large caring, I like the weather which gives you good four seasons and goes well with slower pace of life. And I dislike the amount of documentation needed for simple matters in normal life including bank accounts, dealing with utility companies and so on.
What do you think are the main hurdles in the way of investing in Romania?
The main hurdles are the frequent changes in legislation and varied interpretation of legal and regulatory matters, the red tape which feeds corruption that is still high and the fact that costs are increasing faster than productivity.
By Bogdan Tudorache, business writer
Normal