Former minister accuses Romanian president of antisemitism for refusing his appointment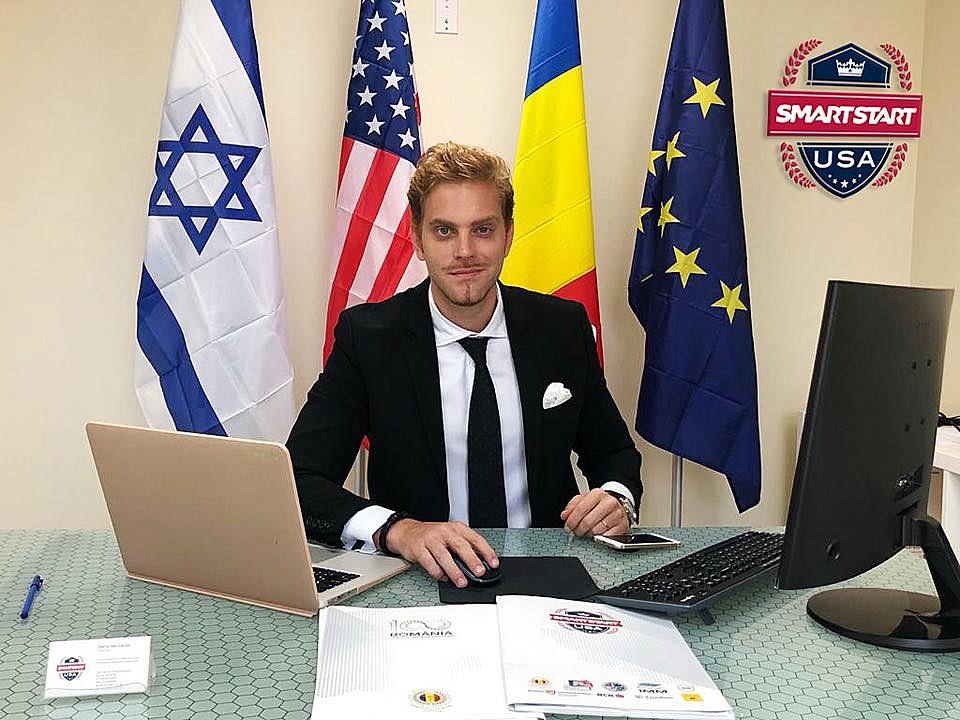 Ilan Laufer, a former business environment minister in the PSD-ALDE government led by Mihai Tudose, accused president Klaus Iohannis of antisemitism after refusing his appointment as regional development minister.
The Social Democratic Party's Executive Committee (CEx) decided on Monday to change several ministers in the cabinet led by prime minister Viorica Dancila. Ilan Laufer was supposed to take over as regional development minister from Paul Stanescu, one of the PSD senior members who challenged Liviu Dragnea's leadership.
However, president Klaus Iohannis refused to appoint Laufer as regional development minister. He also refused the appointment of former labor minister Lia-Olguta Vasilescu as transport minister. Iohannis motivated his decision saying these two nominations were "unfit". The PSD leadership then decided to move Olguta Vasilescu at the Regional Development Ministry and nominate another person for the Transport Ministry. Laufer thus remained outside the cabinet.
Laufer reacted on Tuesday evening and made a public statement from the PSD headquarters in Bucharest. He said the president's refusal to appoint him as development minister was part of a longer string of anti-Semitic actions, which also included sabotaging Romania's relations with Israel. He also accused the president of ordering a potential criminal investigation against him, according to G4media.ro.
"By refusing to appoint a person who has good relations with Israel and the U.S., Klaus Iohannis strengthens the belief that he only wants connections with Berlin," Laufer said, also referring to the fact that German Chancellor Angela Merkel asked Iohannis to oppose to moving Romania's Embassy in Israel to Jerusalem.
Laufer also spoke about a "dubious connection" Iohannis has with the Democratic Forum of Germans in Romania, "the successor of a Nazi organization".
"Ceausescu sold Jews. Today, I have the certainty that president Iohannis also sold a Romanian Jew. I don't know to whom and for what money," he said.
Laufer refused to answer any questions from the journalists after reading his statement.
His statements were harshly criticized by politicians and Jewish organizations.
President Klaus Iohannis responded to Laufer's allegations saying he failed the "maturity test" by choosing to promote the "toxic propaganda" of the Social Democratic Party. "The references to antisemitism and Nazism in the political dispute are irresponsible and show serious deficiencies in education, culture, diplomacy and history," the president said in a written statement. "People who bring such scandalous accusations automatically disqualify themselves and can't hold high dignities in the Romanian state under any circumstances," reads the statement.
Former president Traian Basescu also said that Laufer's statement was "horrible" and that the dispute between PSD and president Iohannis has gone too far. He asked the two sides to close an institutional collaboration protocol similar to the one he closed with former PSD PM Victor Ponta in the last years of his mandate.
(Photo source: Ilan Laufer Official Facebook page)
Normal