Ikea's temporary Bucharest space to host Swedish week, film screenings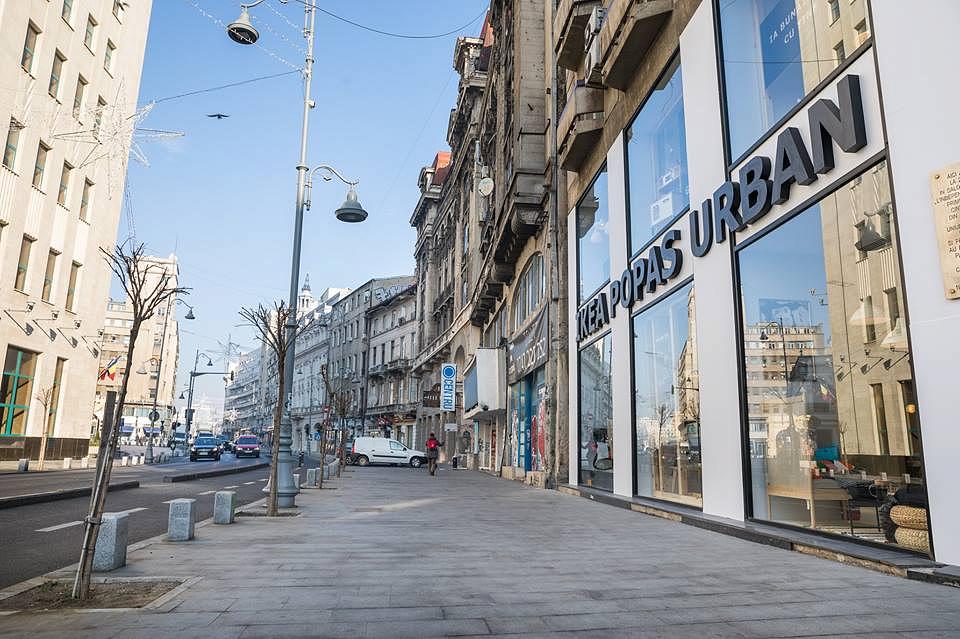 Ikea Popas Urban, the "relaxation space" opened by Swedish furniture retailer Ikea on Calea Victoriei in Bucharest, will host a series of events until the end of March.
Several Workshops for Children take place during weekends, between 12:30 and 15:30. A workshop where children can learn how to make Mother's Day greeting cards is scheduled for March 4 and 5. A Flowers Festival, where kids can craft flower-shaped accessories or attend flower-themed face-painting sessions is planned for March 12. An interactive theater session, featuring a re-enactment of the Hänsel and Gretel play, takes place on March 18. An Earth Day workshop is set for March 19, a Recycled Art one for March 25, and a puppet theater about the environment one for March 26.
At the same time, a series of Swedish film screenings takes place every Tuesday, in partnership with the Swedish Embassy to Bucharest. Entrance is free, and the scheduled films are The Ice Dragon (March 7), Trespassing Bergman (March 14), Short Films for Children/We Are the Best! (March 21), and Bikes vs. Cars (March 28).
Women's Day will be celebrated on March 8 with a concert by local group Vunk, while a Swedish Week, dedicated to the culture of the country, takes place between March 13 and 17. The week will offer Swedish language and culture classes, trivia competitions, and a discussion about Swedish literature.
Earth Day is marked at Ikea Popas Urban as well, where We Singing Colors will deliver their first concert with the lights off. Ikea's ten-year anniversary in Romania is celebrated on March 21, and a Sustainability Week is planned between March 25 and March 29.
Outside of the events' schedule, those visiting Ikea Popas Urban can have a coffee or watch a film while testing the furniture.
The space can be found at 46 Calea Victoriei. It is open daily, between 12:30 and 21:30, until March 29. The program of hosted events is available in Romania here.
46 Calea Victoriei is a well known address in Bucharest because this is where the famous Romanian multi-brand luxury store Victoria 46, a landmark for luxury shoppers, was located for many years. The store moved to Calea Dorobanti in 2012 and then to Baneasa Shopping City in 2015. The space at 46 Calea Victoriei has been used by various brands for pop-up spaces in recent years. Italian Beer brand Peroni also had a temporary location here called Casa di Peroni.
Ikea has one store in Northern Bucharest, opened in 2007. A second one in the capital, on Theodor Pallady boulevard, is set to open in 2018. The company recently announced plans to invest EUR 500 million to reach a number of nine stores in Romania.
Ikea plans EUR 500 mln investments to open more stores in Romania
(Photo source: Ikea Facebook Page)
Normal