Human Rights Court: Romania must pay EUR 291,000 to controversial yoga group members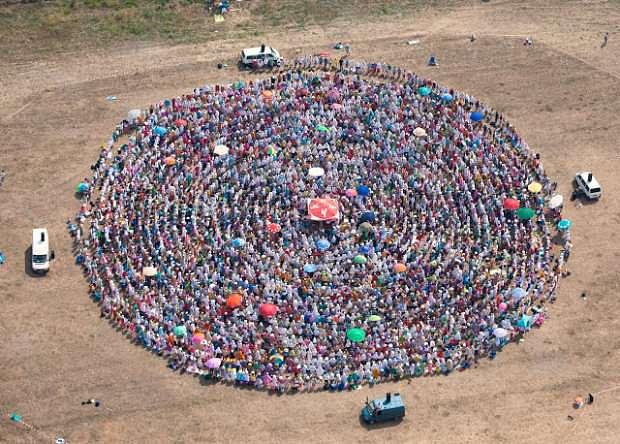 Romania must pay EUR 291,000 to 26 members of the Movement for Spiritual Integration into the Absolute (MISA), whose rights had been violated during a police operation that took place in March 2004, the European Court for Human Rights (ECHR) in Strasbourg ruled on Tuesday, April 26.
MISA is a famous yoga movement founded by controversial Romanian guru Gregorian Bivolaru. MISA and its leader Gregorian Bivolaru have been accused of various illegal activities over the years and Bivolaru has even been convicted by Romanian courts. However, MISA representatives have always claimed that they were persecuted by the Romanian authorities.
On 18 March 2004, the Romanian police carried out an operation in 16 apartment blocks housing members of MISA, who were suspected of using computer software to produce and disseminate pornographic images on the Internet and of sending members of the association abroad for prostitution.
Around 130 members of a military anti-terrorist squad took part in the operation, which was aimed at gathering evidence against MISA leader Gregorian Bivolaru.
The MISA members have complained to the ECHR that the police broke the doors and windows while they were asleep, forced them to lie on the floor, confiscated their mobile phones and personal items, insulted and humiliated them, and deprived them of food and water, without even showing a search warrant.
"They were only allowed to go to the toilet accompanied by a law-enforcement officer and were forced to leave the door open. The operation was allegedly filmed and extracts were broadcast in the media," according to the complaint filed to the ECHR.
The prosecutors took them for questioning and allegedly threatened and insulted them to get them to sign partly dictated statements against the MISA leader. These statements also included details from their intimate private lives. They were released after a few hours of questioning and the prosecutors filed no charges against them.
"The Government contest the applicants' version of events, stating in particular that no verbal or physical violence was used during the searches or the transfer to the prosecutor's office, or when the applicants were being questioned," the ECHR noted.
The allegedly abused MISA members filed complaints in Romanian courts but these were rejected, so they decided to seek justice at the Human Rights Court.
The Court awarded EUR 12,000 just satisfaction to 23 of the applicants, EUR 6,000 to another one, and EUR 4,500 to two other.
This is the second big case Romania has lost at the European Human Rights Court in the past weeks. A group of Romanian convicts recently got just satisfaction at the Strasbourg court for the bad conditions in local prisons.
Famous Romanian guru, one of Europe's most wanted, captured in Paris
Normal