Hollywood action comedy Ride Along, including Romanian actor tops box office in the US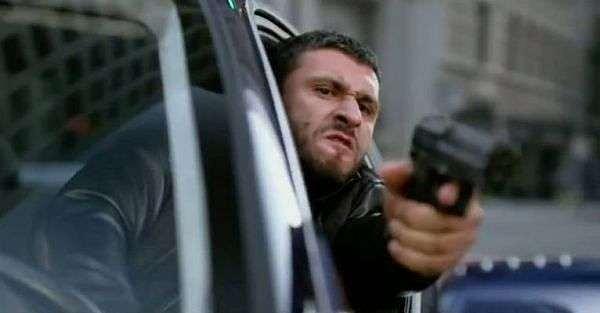 American comedy Ride Along, which stars, among others, Romanian actor Dragos Bucur, has been met with enthusiasm in the US, where it has topped box offices for the second time in a row, with USD 21.1 million revenues.
The film premiered in Romania too on January 24. The main actors in ride Along are Kevin Hart and Ice Cube. Romanian actor Dragos Bucur plays the role of Serbian mobster Marko. His part involved some shooting scenes and a motorcycle ride, and filming took place at Universal Studios in Hollywood.
Bucur was chosen for this part after a self-tape selection, meaning he filmed his scene by himself, and sent the recording in for casting. His exotic accent and the fact that he rides a motorcycle in real life too were his strong points in winning the part.
This is Bucur's first role in a Hollywood movie, but not the first role in a foreign film. In 2010, he starred in The Way Back, with Colin Farrell, Ed Harris and Jim Sturgess.
In Ride Along, security guard Ben (Kevin Hart) joins his cop brother-in-law James (Ice Cube) on a 24-hour patrol of Atlanta in order to prove himself worthy of marrying Angela, James' sister. Trailer below.
(photo source: procinema.ro)
Normal