Greidinger, Cinema City: Romania will be the country where we will grow the most, more IMAX screens in plan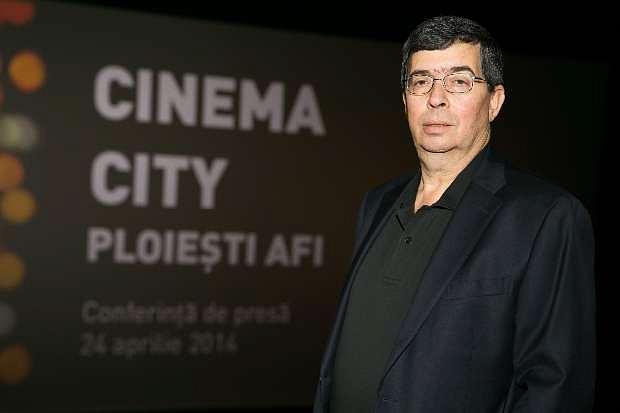 Romania-Insider.com talked to Moshe Greidinger, the CEO of Cinema City, a company which plans to open more cinemas on the Romanian market, including more IMAX screens. Greidinger, who attended a cinema opening in Ploiesti on April 24, said that after the deal with Cineworld, the company will continue to expand with its existing Cinema City brand.
Why did you decide to attend this cinema opening in Romania today? Is this your first trip, or you have been here before?
I've been here 40 to 50 times since 2007 and I try and make efforts to attend every opening of a new cinema of the Cinema City chain...so today I am here.
What is the expansion plan for Romania for the coming years?
We plan to open 22 new cinema's in Romania between 2014 and 2016. We might be a bit late, as the shopping mall's are built by developers, not by us. The economy also has an influence However, it looks that we are going to build around 22 cinemas. Romania is going to be the country were we will grow the most.
How many new openings do you plan for the rest of Europe for the next three years?
We are talking about something like 500 to 600 new screens.
The new openings in Romania will use the brand Cineworld, or…?
No, Cinema City. The brands of the cinemas in the countries will stay as they are. UK will stay Cineworld, while Poland, Czeck Republic and all the other countries will stay with Cinema City. Cinema City is a strong brand in Romania so we should not change it.
What about IMAX, we only have 1 such screen in Romania. Do you plan any new openings?
We are thinking about adding 1 or 2 more IMAX-es to the Romanian market. What we need is a big project in a big city. It needs to work together, it cannot be a big city with a smaller project, because there has to be demand for an IMAX. On the other hand it cannot be a very big project but in a small city. Once we have this opportunity I think we can add to Romania for sure another one, maybe two IMAX screens.
Do you have any clues yet about the city where they will be created?
Not yet, but one of the big cities, Timisoara, Iasi, Constanta…
How much does it cost to open an IMAX cinema?
It costs two million euros.
Any plans for the rural side of Romania? We do not have any cinemas there. Do you plan an expansion there, or you are strictly linked to the malls?
I think some cinemas already exists in some smaller cities like Baia Mare and by the way, our next opening in Romania will be in Targu Jiu, which is also a small city. But we of course still need to build cinemas in Brasov, or other big cities that still don't have a cinema.
Do you think there is still room in Romania for other Multiplexes? Do you think other new openings will follow?
Maybe some others will open also. Competition is a normal thing.
Can you give us some details, some numbers about the yearly evolution of this business in Romania?
I think one good number is to say that in the year we entered Romania the number of total cinema admissions for the country was 2 million, this year we are going to pass 10 million, I hope. Once we build modern, nice, good quality multiplexes - people will like to go to the movies, and if we build more, we reach more. And Romania in my opinion should reach in the next 5 or 7 years the number of 20 million admissions a year.
Concerning the general revenues of the group, can you tell us the percentage Romania brings?
Romania is becoming more and more important. I can tell you that when we opened Romania was the last territory for us and today Romania is already, I think, number 3 from the point of view of the revenues, excluding UK. Poland is first, then Israel, and on the 3rd place is Romania or Hungary.
Normal