Getting ready to celebrate the beginning of spring with the Martisor tradition in Romania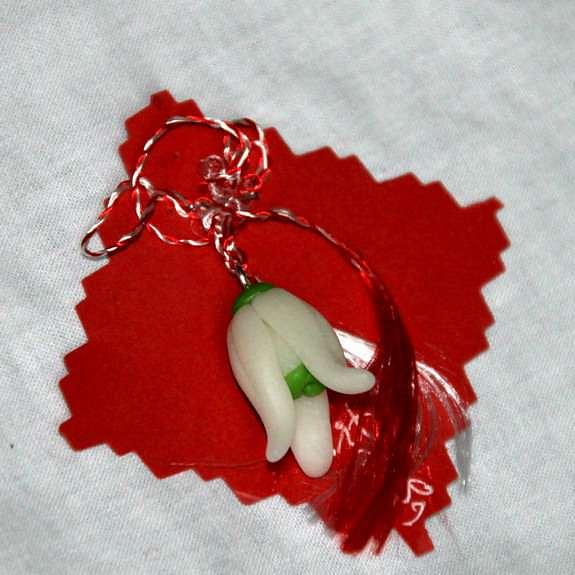 We're just a week away from the start of March, and if you've happened to pass by any metro exit, or major intersection in Bucharest, you've probably already seen the roadside traders of trinkets – or in Romanian, martisoare (plural; singular is martisor).
It may seem early, as March 1, the beginning of the Martisor period, is days away, but many people prefer to prepare in advance, and buy trinkets for their women friends and colleagues a few day before.
Men offer martisoare to women between March 1 and 8 as gifts, and most Romanian women expect to receive something – either a trinket or its more expensive version, jewellery with a red-white thread, or a flower, during this period from the most important men in their lives, as well as from colleagues and business partners.
The peak of the period is March 8 – Women's Day. So, men, the plan could be as follows: flowers or trinkets for women colleagues, business partners, girlfriend, wife, mother on March 1, and then a slightly bigger gift on March 8 for the most important women in your life. That can be a bigger bouquet of flowers, a small jewelry item, or anything you know your girlfriend (or your mom) wants. Make sure you mark the day properly.
Some men decide to buy a flower for each women colleague in the office, and most often male bosses make sure they give these gifts to their female colleagues. If you have business meetings with women during this period, they will love to receive flowers or trinkets, and this might work some magic on the meeting itself.
Women too can exchange flowers and trinkets during this period, but it is not a must, some choose to do it, others not. Some decide to give trinkets only to some close friends and family, rather than to every woman they know and happen to meet during that period.
The tradition of the Martisor is said to have originated in Roman times. Martisorul are small objects that women receive on this day from men, as a symbol of their respect and admiration. Initially made just from two twisted threads of wool, one colored red and one white, the trinket has evolved, incorporating a small piece of jewelry or something hand crafted attached to the red-white lace. The red is said to represent the summer, and the heat, while the white represents the winter, and the cold. Some people say that the two colors represent love and honesty. In some areas of the country, men also receive martisoare.
Women wear the martisor all March, as it is believed to bring strength and health for the year to come. Some women pin one or more 'martisoare' on their blouse, while others just wear a red-white lace on their wrist. At the end of March, the red-white threads are tied to a branch of a fruit tree, said to bring wealth.
Normal