Romanian artist Geta Brătescu passes away at 92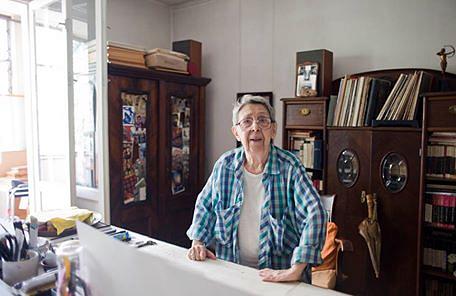 Visual artist Geta Brătescu, considered a key figure of the Eastern European art in the period following the Second World War, passed away on September 19. She was 92.
Brătescu was born in 1926 in Ploieşti, a city 60 km north of Bucharest. She studied at the Faculty of Letters of the University of Bucharest and, afterwards, at the Nicolae Grigorescu Fine Arts Institute, also in the capital.
Her work covered graphic arts, drawing, collage, photography and book illustration.
In recent years, her works went on display at the Galerie im Taxispalais in Innsbruck, the National Museum of Art of Romania (MANR) in Bucharest, A Foundation in Liverpool, Index Foundation in Stockholm, e-Flux New York, Istanbul Biennale, MACBA Barcelona, Mumok Vienna, Kalmar Museum in Sweden, Galerie Barbara Weiss in Berlin, MOMA New York and the Tate Museum in London.
Last year, she represented Romania at the Venice Biennale with the project Geta Brătescu-Apariţii (Geta Brătescu -Appearances).
In January of this year, she received the Star of Romania National Order, Officer Degree, from the Romanian Presidency.
Romanian artist works in Transport for London's public art program
(Photo: Stefan Sava, Ivan Gallery Facebook Page)
Normal