Forget the 'tomorrow' attitude - Romanians need a firm push in the right direction to get the entrepreneurship ball rolling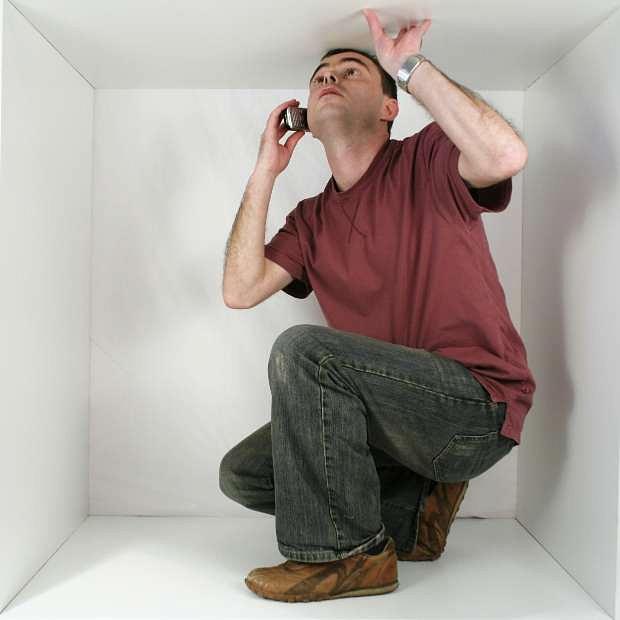 Guest writer Mru Patel covers the topic of entrepreneurship in Romania, after ten years of doing business in the country. He believes Romanians hold the key characteristics needed to excel in entrepreneurship, but that they need pushing to get things moving in the right direction.
I came across the following quote on this very website a while ago ; "Romanian entrepreneurs lack relevant information about sources of financing, organizations that support entrepreneurship and specific entrepreneurial education and training," according to the Entrepreneurs Speak Out report by Ernst & Young.
I agree that Romania is in a position where major reform is needed to produce efficiency and defeat economic and social difficulties, but I held back from agreeing wholeheartedly, as I have personally experienced success stories in this country. I have been in Romania for nearly 10 years and I have learned that the mentality and the lack of risk taking is an obvious contribution to the lack of entrepreneurship. However, when mentored or coached into changing their perspective and attitude, the majority of people will be able to achieve what was previously unimaginable. I believe Romanians hold the key characteristics needed to excel in entrepreneurship, but a firm push in the right direction is needed to get the ball really rolling. A lot of Romanians do have that ""Maine"" (Tomorrow) attitude as well as have a happy partying time if a choice is given!
I had made a comfortable living for myself in England working in management for several Blue Chip companies such as Sun, IBM, Siemens and even managing to work with the UK Government on several projects.
The entrepreneur spirit had always been alive within me from a young age, working many jobs through school and starting my first business straight after University. At one point I decided to follow my passion and step out of my comfort zone, which is a vital ingredient in the recipe of success, and moved to Romania to invest in various businesses and to head up my own investment fund. I have since mastered my skills as a motivational speaker and life coach, invested in various health start-ups as well as becoming a best-selling author and philanthropist. Entrepreneurs should be enthusiastic and quick to move, but must always take calculated risks and be proactively orientated; I researched in great detail for over eight months before choosing Romania.
Since the real estate market has been at a standstill, I refused to wait with my hands in my pockets complaining and anticipating a market return. Some of the people around me were in denial regarding the recession, some carried on their lavish lifestyles and some refused to adapt and were swept away by the waves of the crisis.
Noticing the lack of energy in the general working population, I enthusiastically began to coach individuals to their business and health goals, from weight loss related issues through to business planning and career changes for some. This really inspired me and proved that once blockages are removed and goal setting systems are in place, desires will be reached. My experience with Romanians is that most want to progress, however advice is sought often in coffee shops chit chat or from the wrong people who have zero knowledge or real experience in their quest.
My vision is to inspire a generation of seekers and entrepreneurs by helping them reach success in their field and to also improve today's society by giving back.
Today is the perfect time for entrepreneurship to shine; technology has leveled the playing field allowing entrepreneurs to gain access to key information to assist in decision making. Entrepreneurs can hold an advantage over big businesses by being lighter, more flexible and being able to branch into new markets faster.
Constant learning and education is a key factor in entrepreneurship, and one which I feel is thriving in Romania. The majority of people I have met in Romania, especially the youth, are very focused on attaining a degree, and one on top of that and if they have the time/money to take a Masters degree to seal the deal. People tend to invest a lot in their higher education and continuous further training (workshops, courses, retreats), as they realize that knowledge is key. The entrepreneurial characteristic within is ignited at a point during a person's developmental phase of their career and education, but it is crucial to remember that ACTION and EXECUTION defeat all. 85 percent of life is about the attitude, knowledge, mentoring/coaching received, and gaining a skills and taking action only uses up 15 percent of our time! We should chase excellence in executing our knowledge and skills with the right attitude and not run after success! If the above is followed success will come to you. True, I have made several bad decisions and mistakes in doing business in Romania or wherever for that matter, but those are just seen as learning milestones.
The rise of entrepreneurship in Romania will contribute to economic growth as well as social progress. By identifying new opportunities and bringing new niches to this country Romania has nothing but positive progress to look forward too. With unemployment and inflation both down currently there is more and more visibility of new businesses often run from peoples own homes with just the basic laptop. I see in Romania more and more technology and social media based businesses as the internet infrastructure is amongst the top in the world.
"When you have strong beliefs, passion, positive attitude and energy, plan your way to delivering your vision and create who will help you get there. Then believe, that the sky is NOT the limit!" – Mru Patel, Entrepreneur.
By Mru Patel, Guest Writer
Normal