Flying high or managing a company? Simone Favat does both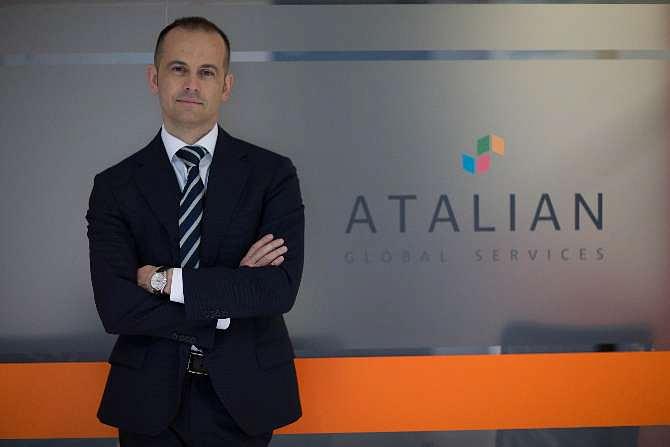 What's the connection between skydiving and company management? Simone Favat is the Italian expat who found a link between the two, as he manages to find time for both his passion and his work in his adoptive country, Romania.
Seven years have passed since Italian Simone Favat decided to leave his home country and move to Romania. Although it was a big change for him, he now has a very busy life here. When he's not managing Atalian's operations on the local market, Mr. Favat trains with his skydiving team and even represents Romania in international competitions.
**********
When asked what he wanted to be in life when he was a kid, Simone Favat answers simple and quickly: "I wanted to fly." And he does. He flies for him and for his adoptive country, as member of the Romanian skydiving team.
"The team is called TNT 4-Way, which means that there are four people who are doing a sequence. Basically, you exit from an airplane and you perform a sequence of formation. It's four plus one - the member filming us," he explains.
The team was formed in 2012 and is the first professional skydiving team in Romania, in the 4-way category.
Mr. Favat started skydiving at a very young age. 26 years have passed since he made his first jump, and it's definitely not enough for him. When he came to Romania, he met the right people and together they realized that skydiving and taking part in competitions, are something that can be exploited. And so they did, with the help of TNT Brothers and the Romanian Air Traffic Services Administration ROMATSA.
They train in Clinceni airfield in Romania, as well as in an indoor wind tunnel in Prague (as this is the closest one). However, things are set to get easier for the Romanian team, as a wind tunnel is also to be built here, in Romania.
The TNT 4-Way Team has already represented Romania in December last year, in an international competition organized in Dubai. They are also planning to participate at the World Cup this September, and at the World Championships next year. And for sure things will not stop there.
It's not hard to see how passionate he is about skydiving. He talks fast, with enthusiasm, as if he's trying to cover as much as possible in a very short period of time. Well, after all, skydiving is about that: doing many things in a very short period of time.
Actually, that's one of the things he learned while practicing this sport: process information very quickly, have fast reactions. On the other hand, there are many other things that you can learn while skydiving, that can also be applied in business or in day to day life.
"Skydiving was put together for people to jump from an airplane, communicate; it is a common interest, something that you have to build. At first, when we've set up the team, we knew that we had to create the mentality of the team before focusing on the technical part. The technical part is the part that you can learn. It's the same in the case of a company: you need to put the right people together, with the same mentality, with the same vision, the same target. Then, the technical part is something that everybody can learn," he says.
**********
While he's not up there in the sky, Simone Favat is a company manager, leading the local operations of the French group Atalian Global Services, a company active in integrated facilities management. And one can easily notice that he also takes this job very serious. In three years, the company managed to increase its turnover by 75%, estimating to reach EUR 4 million in the 2014-2015 financial year. The team also expanded from 120 employees to some 300.
He became the country manager of Atalian Romania in 2011. When it comes to how he's leading his team, availability and openness seem to be the key aspects.
"I've been trained, mentored to be open. I've had an amazing leader in the past, which was always available to me and my colleagues, he was open to us. So that's how I've learned that you need to be accessible, reachable by people. If you put a wall between you and the other people you just limit the possibilities of the individuals and the organization," he says.
"You have to give example, you need to lead by example."
Moreover, he thinks that a manager should not only focus on the company's financial results. "They are important of course, but sometimes the manager can miss the bigger picture. The company is a result of the people inside."
**********
He likes Romania and Romanians, and even traveled a little bit around the country, with Sighisoara and the Turda salt mine among his favorite places so far.
But there is something he doesn't like: "The truth is that when you move abroad you put this distance between your family and friends, and yourself, and this is probably the main issue about staying in Romania."
Irina Popescu, [email protected]
Normal