Famous Brancusi sculpture moved to the Romanian National Bank Museum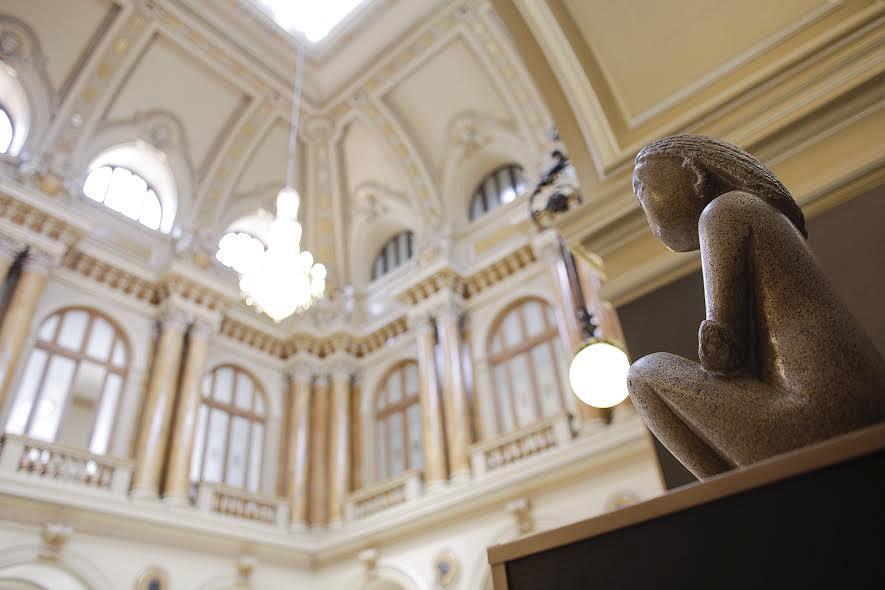 Those interested in seeing Romanian Constantin Brancusi's famous sculpture Cumintenia Pamantului (Wisdom of the Earth) can now do so at the Museum of the National Bank of Romania. The artwork was moved there from the Controceni Museum on Friday, June 10.
The sculpture can be admired between 10:00 and 18:00 from Monday to Friday, between June 16 and July 8. As of July 11, the public can see Cumintenia Pamantului according to the museum's visiting program.
The Romanian Government is currently trying to raise the necessary funds to buy the sculpture from its current owners. Romania's Ministry of Culture has agreed to pay EUR 11 million for the sculpture and needs to raise EUR 6 million through a public fundraising campaign by end-September. The rest of the money will come from the Government.
The fundraising campaign officially kicked off on May 19 under the slogan Brancusi e al meu (Brancusi is mine). The Government had raised a little over EUR 138,000 in donations by May 30, which represents 2.3% of the total amount of EUR 6 million.
Those who want to contribute to this project can currently make donations on the campaign's website and by wiring money into any of the Ministry's accounts. They can also buy the sculpture virtually on eMag.ro. Donations come with tax exemptions and, if the campaign is unsuccessful, each contributor will receive the donated money back.
The authorities are now trying to introduce new ways via which people can give for the sculpture, namely text messages (SMS) and televised fundraising campaigns (teledon).
Constantin Brancusi created Cumintenia Pamantului in 1907. The sculpture is currently owned by the heirs of Romanian architect George Romascu, who bought the artwork from Constantin Brancusi in 1911.
Romania's public television gets involved in fundraising campaign for Brancusi sculpture
Irina Popescu, irina.popescu@romania-insider.com
(Photo: Octav Ganea/INQUAM photos)
Normal