Romania takes top spot at European Rowing Championship with seven medals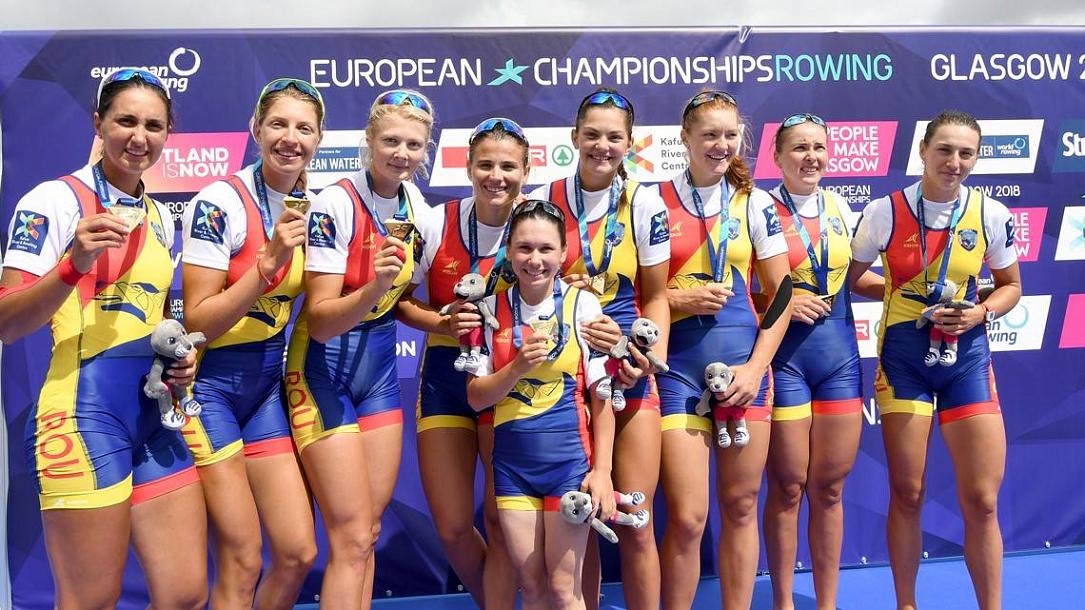 Romania took the top spot at the European Rowing Championships in Glasgow by the number of medals won. The Romanian athletes won seven medals: three gold, two silver and two bronze medals.
In the (M8+) Men's Eight race, the Romanian team won the bronze medal, behind Germany (gold) and the Netherlands (silver). The other bronze medal came in the (M2-) Men's Pair competition.
The silver medals came in the (M2x) Men's Double Sculls race and in the (W4-) Women's Four race.
The Romanian teams won gold medals in the (W8+) Women's Eight race (with a team made up of Ioana Vranceanu, Iuliana-Viviana Bejinariu, Adriana Ailincai, Maria Tivodariu, Madalina Parfenie, Iuliana Popa, Madalina Beres and Denisa Tilvescu), the (W2-) Women's Pair race (Madalina Beres and Denisa Tilvescu), and the (M4-) Men's Four race (Ciprian Huc, Stefan-Constantin Berariu, Cosmin Pascari and Mihaita-Vasile Tiganescu).
In 2017, Romania won four medals: three gold and one silver one.
Two gold medals for Romania at the 2017 World Rowing Championships
(Photo: Federatia Romana De Canotaj Facebook Page)
Normal