Emporio Armani and Zilli in Bucharest this year, Hermes and Burberry on the lookout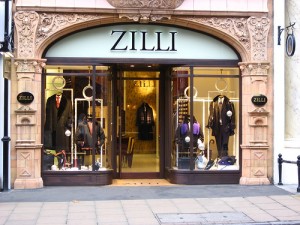 Bucharest will see the first Emporio Armani monobrand store towards the end of this year, after local firm Alsa Boutique has taken the franchise rights to open the unit. A Zilli store will also be opened this year by Victoria 46, also through franchise. Hermes and Burberry could follow with monobrand stores in 2011. "Hermes and Burberry have been looking at the Romanian market for some time and are looking for spaces to open monobrand stores through local franchises. They are discussing with potential investors. These two brands could enter the Romanian market towards the end of next year," said Oliver Petcu, general manager of CPP Management Consultants.
Ala Boutique has the local franchise for Max Mara, Marela, La Perla, Mariella Burani, Ermenegildo Zegna and Pal Zileri brands. Victoria 46 is owned by Solmar, the franchisor of Mango, promod and Castro brands, in partnership with Romanian business woman Amalia Nastase.
The local luxury market in Romania dropped by 35 percent last year, to EUR 350 million, according to a study by CPP Management Consultants.
Normal