Convicted former Romanian tourism minister becomes internationally wanted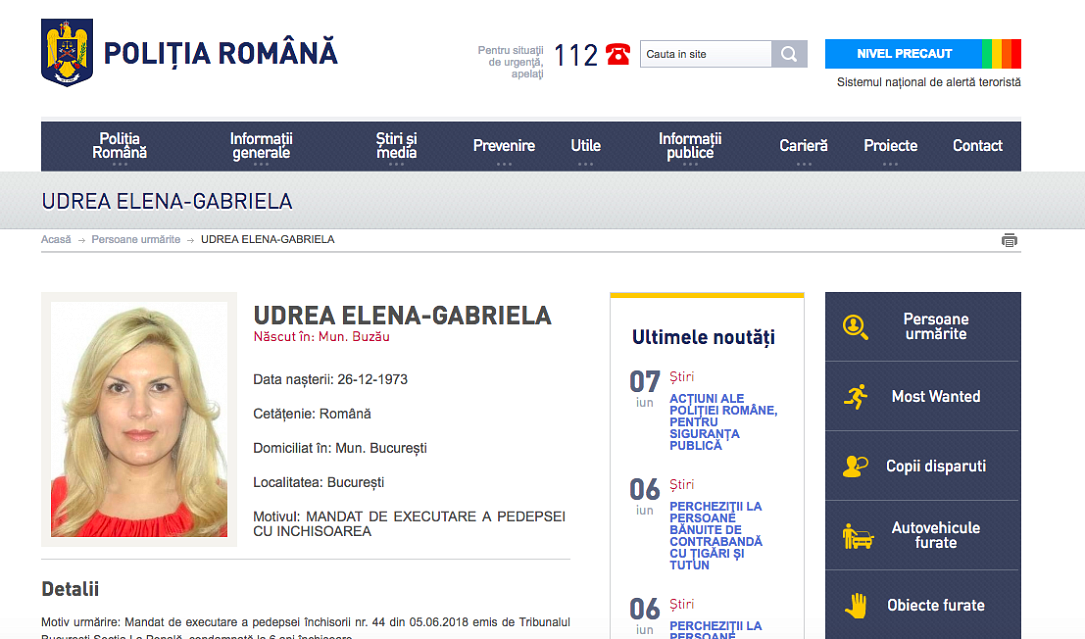 Former development and tourism minister Elena Udrea, one of the most influential Romanian politicians during Traian Basescu's presidential mandates, is now internationally wanted after the High Court of Cassation and Justice sentenced her to six years in jail in a corruption case, local Mediafax reported.
The former minister was convicted for bribery and abuse of office for approving the illegal state financing of a boxing gala starring Romanian champion Lucian Bute, in 2011. Udrea is currently in Costa Rica, where she allegedly received political refugee status, according to her lawyer. However, Udrea could be extradited from Costa Rica although Romania doesn't have an extradition agreement with this country, according to justice minister Tudorel Toader.
The Romanian authorities triggered the international pursuit procedure against Udrea on Wednesday and will notify the authorities in Costa Rica about her conviction. Then, the Justice Ministry will try to obtain her extradition based on legal documents.
Justice minister Tudorel Toader said that Romania hasn't had any case of extradition from Costa Rica so far but that another such procedure is currently pending. He didn't mention who the targeted person was in the second case.
Former chief prosecutor of the Directorate for Combatting Organized Crime and Terrorism (DIICOT) Alina Bica, who is under trial in Romania for corruption, is also in Costa Rica. Bica and Udrea are friends.
Normal