EC Spokesman: Selection process for Romanian anti corruption prosecutors did not meet EC standards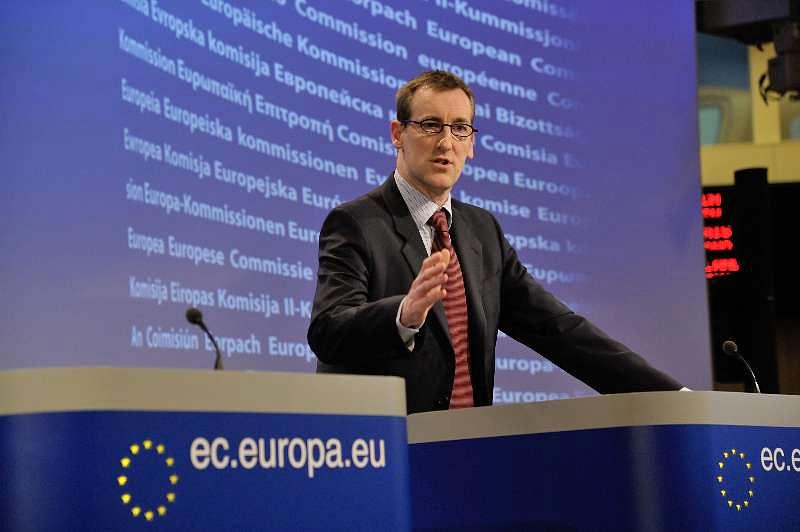 Romania has failed to follow the procedures recommended by the European Commission during the recent nominations of prosecutors, according to EC spokesman Mark Gray (in picture), quoted by Romanian news service Hotnews. Referring to the process followed to select a new head of Romania's anti-corruption directorate (DNA), the EC spokesman said s that it was time to look forward and find solutions, rather than dwelling on what has already occurred. He added that the next step should be made by Romania's president Traian Basescu.
"The procedure that the European Commission recommended has not been followed. I think it must be said clearly," said European Commission spokesman Mark Gray, "We need to focus on the next steps, there is an expression in English, you should not cry over spilt milk. I think that's important and it is pointless if we only look back," said Gray.
The EC spokesman urged the involvement of Romania's Superior Council of Magistrates (CSM) in the selection process, saying it was important that the CSM gets the opportunity to consult. He said the European Commission had left no doubts on CSM involvement. "The CSM has a clear role in this process, according to the law: to give opinion on these nominations. The Commission believes that the CSM should have this chance. This should happen and then it will be for the president to make the next move," said Mark Gray.
The EC spokesmen did not comment on the specific nominations made by PM Victor Ponta. Both the US and the British Embassies recently applauded the fact that Romanian Prime Minister had made nominations. The US Embassy released a statement saying that it was pleased that nominations have been made and the consultative process can move forward. A similar message came from the British Embassy.
PM Ponta, acting as interim Justice Minister, proposed Laura Codura Kovesi as head of the anti-corruption agency DNA< while Tiberiu Niţu was the PM's proposal for chief prosecutor. A few others were on the proposal lists: Bogdan Licu was his proposal for deputy chief prosecutor, Alina Bica as chief prosecutor at the Directorate for Investigating Organized Crime and Terrorism – DIICOT – and Elena Hosu as deputy chief prosecutor at DIICOT. Before sending in his proposals, Ponta met the members of the CSM and together agreed on the selection process.
Normal