Diversity march kicks off in Bucharest this weekend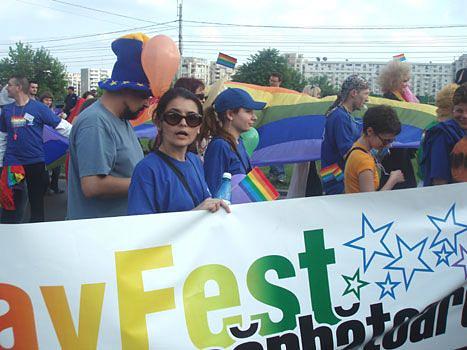 The Bucharest Pride – Diversity March, the yearly event supporting equal rights for the LGBT community, takes place in Bucharest on May 20, starting 16:00. The march starts at the beginning of the Kisselef boulevard, in front of the Triumph Arch.
The march is part of a series of events dedicated to the LGBT community, which started on May 14. The events include community meetings, exhibitions, film screenings and various talks and conferences. The full program of events can be found here.
Last year, some 2,500 people participated in the march, promoting equal rights and visibility for the LGBT community and taking a stand against intolerance, according to Mediafax.
The march, which will see its 13th edition this year, comes as the local organization Coalition for Family is looking to change the definition of the family in the country's Constitution. The Chamber of Deputies adopted on May 9 the initiative that aims to change the definition of family from the current "free-willed marriage between spouses" to the "union between a man and a woman."
The Senate also has to vote on this initiative before a national referendum will be called to have Romanians decide if they agree or not to making this change in the Constitution. The change in the definition would make same-sex marriages impossible in Romania.
editor@romania-insider.com
Normal