Discover Bucharest: The Xenofon stairways street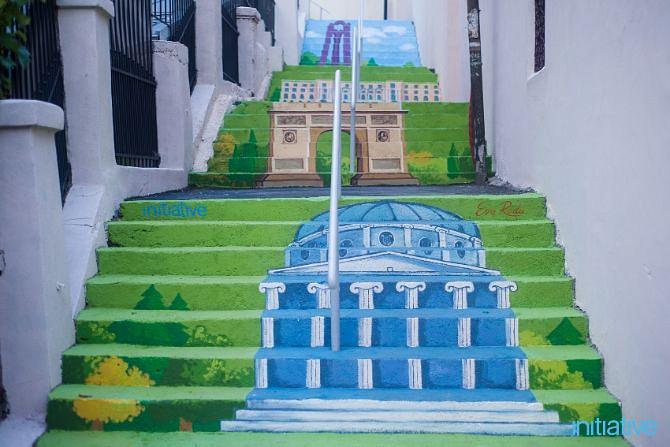 This unusual place in Bucharest deserves more attention than the rushed walk on the way to a meeting or to work.
The Xenofon street, as it is named, is often referenced as the city's only stairways street. It is 220 years old, narrow, and less than 100 meter long. It however has over 100 steps.
The Xenofon stairways street is located in the Cotroceni area, which has its unique charm in Bucharest: quiet streets and beautiful old houses can be seen all over the area.
The only Bucharest street cars never traveled is divided into two sections, linked by a small passage. Last year, the street got a facelift when, as part of a socio-cultural project, painter Eva Radu colored the street with eight images of some of Bucharest's cultural and historical landmarks.
Normal