Dacian and Roman warriors at historical reenactment festival in Romania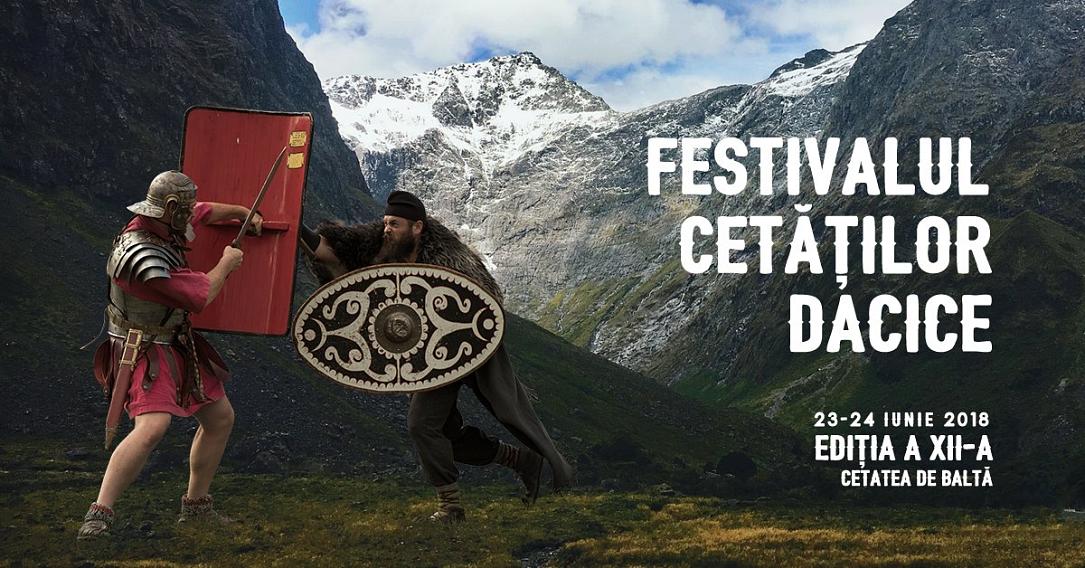 Some 100 "Dacian and Roman warriors" will bring back to life the atmosphere of two millennia ago at the Dacian Fortresses Festival.
The event takes place on June 23 and June 24 in the Cetatea de Baltă commune in Alba county, in central Romania.
The festival includes a general knowledge contest for students on Dacian and Roman history themes and various workshops dedicated to ancient crafts. The public will also get the opportunity to see soldiers and gladiator train or demonstrate military techniques and fights as several historical re-enactment groups will be present.
More about the program of the event here.
Travel planner: Re-discovering Alba Iulia, the Romanian city where history comes to life
(Photo: Muzeul Unirii Alba Facebook Page)
Normal