Cyclists cause over 630 accidents in Romania in nine months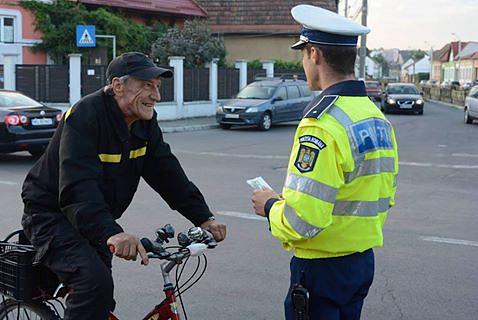 Cyclists caused more than 630 accidents in Romania in the first nine months of the year, which led to the death of 86 people.
Moreover, 553 people were seriously injured following these accidents, reports local News.ro.
The 634 accidents caused by cyclists represented over 10% of the serious road accidents registered in Romania in the first nine months of 2016, which totaled 6,222. The cyclists' deviations in traffic represented the third cause of severe road crashes.
The Romanian Police carried out several checks on Romania's roads on October 6 and October 7. Following these actions, the police officers sanctioned 2,808 cyclists. The Police also sanctioned 727 pedestrians, and 526 people driving horse carts.
The Romanian Police remind cyclists that their bicycles must be equipped with an efficient braking system, audible warning systems, white or yellow light in the front, red light in the back, and at least one retro-reflective element. Also, before changing direction, the cyclists should make sure that the other drivers understand their intentions.
Automated bike rental service launches in Bucharest
Irina Popescu, irina.popescu@romania-insider.com
(Photo source: Politia Romana on Facebook)
Normal