New country manager for KPMG Romania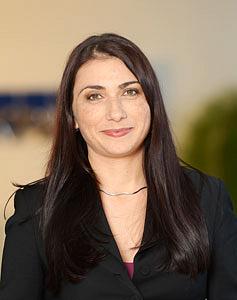 Ramona Jurubiţă, currently Deputy Senior Partner and Head of Tax and Legal with KPMG in Romania, will replace Şerban Toader at the helm of the local Big 4 subsidiary. She will become country manager and lead a company of 780 employees, local Ziarul Financiar reported.
Toader, who has been with KPMG Romania since 1996, and a senior partner in the firm since 2007, specializes in audit and has audited large banks in Romania. Jurubiţă, 40, specializes on taxation, and has a university background in finances and law.
Ziarul Financiar deems the move as a change of generation on the consultancy and audit segment, as Toader was part of the first generation of leaders for these companies after the fall of Communism in 1989.
(photo source: Kpmg.com)
Normal