Comment: We are waiting, Mr. Iohannis!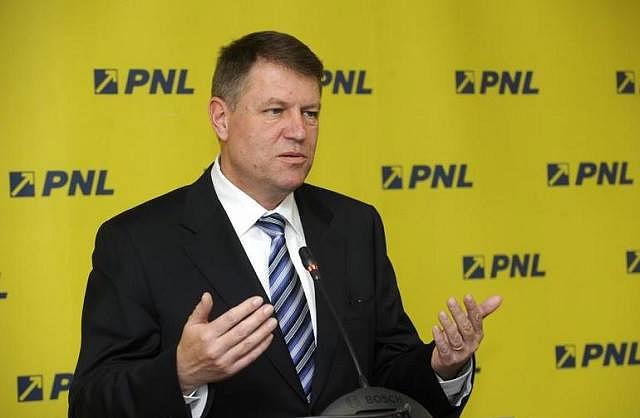 I very much enjoyed reading about Mr. Iohannis' plans for his 'new' Party of National Liberals over the coming years. Wearing his party leader's hat, he declared that the 'new' PNL intends to take all the power at the next parliamentary general election and replace the current PSD government in the most profound manner.
Mr. Iohannis may have just become Romania's new President and he graduated as a physicist but he is surely no psephologist*. At the last parliamentary elections in 2012 the 'old' PNL, in association with PSD, acquired 60% of the vote on an overall turnout of 47% of the electorate. If we are kind we can say that the 'old' PNL would be worth around 30% if the whole electorate turned out but that would be a generous estimate.
It's also worth pointing out that while Mr. Iohannis' personal vote rose by an impressive margin of 20% over two weeks in the Presidential election, most of those additional votes were cast against his opponent, Mr. Ponta, rather than in favour of Mr. Iohannis. We are not looking at a particularly strong base from which the 'new' PNL can stage an assault on total power in Romania. However, nothing ventured, nothing gained.
My real question is, "So, Mr. Iohannis, having obtained the power what are you and your 'new' PNL planning to do with it all?"
Mr. Iohannis, as President, has tremendous responsibility for Romania's foreign policy and yet I can find no-one who can tell me what his foreign policy priorities are. What does he think Romania's position should be concerning the crisis in Ukraine? If we imagine that China will indeed provide Romania with a new fast rail system, what will Romania give China in return (China does not do anything for nothing)? What should Romania's relationship be with those wishing to become stakeholders in the county's energy boom, if we set aside Mr. Ponta's claim that Romania has no energy boom?
What do Mr. Iohannis and his 'new', powerful, PNL intend to do about the continuing crisis of Romania's best brains leaving the country in large numbers to work and study abroad, many never to return? What will they do to create a strong and sustainable business environment that will attract serious investment to boost Romania's economy and provide opportunities for her long-suffering people? When can Romania have a modern infrastructure that brings the country into the 21st century?
Can Mr. Iohannis and his 'new' party show the vision and the decisiveness to forge a country that can no longer be called 'post-communist'?
Wanting power, having power, being told you are powerful is meaningless unless you do something with it. We are waiting, Mr. Iohannis!
*Psephology is the statistical study of elections and trends in voting.
By Ronnie Smith, guest writer
Normal