Comment: Three reasons why I like Romania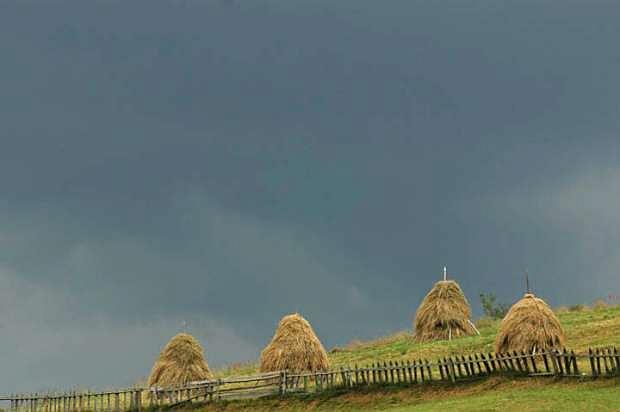 1. For its lights and shadows. I've been passionate about photography ever since childhood, so I've got used to being permanently alert when it comes to light. Light in these parts can at times be uniquely exhilarating. It can be so beautiful that it makes you jump with joy. Especially in autumn, when cold weather sets in and the clear, sharp sun reflects on a sky half cloudy as from a softbox, making everything look beyond imagination. I could go on about the lights and shadows of our motherland on endless pages, but I fear my readers might drowse off. It's no small thing living in a country that has four seasons and, sometimes, the light of a fairy tale. These things fill me with an unaccountable joy, reminding me of that simple saying Johnny Răducanu came up with when asked why he wouldn't emigrate: "Because wherever I'd go, it's their country, y'all, not mine." To which I might add: because they have their light, and we have ours.
2. Because it's unpredictable. It's imperfect, archaic, annoying, shrill, classy, avant-garde, charming. In short, it's full of surprises. And that's because it ultimately is a successful melting pot of ethnic groups and world views, a palimpsest where, layer upon layer, have been mixed up Dacian-Getae, Romans, Austro-Hungarians, Jews, Gypsies, Russians, Tartars and all sorts of barbarians. Such mixtures give birth to small worlds which conflate into this bigger one of uncertain identity we call Romania. There are so many unexpected circumstances I come across every week that I cannot be but grateful to my motherland for keeping my eyes wide open and my spirit awake.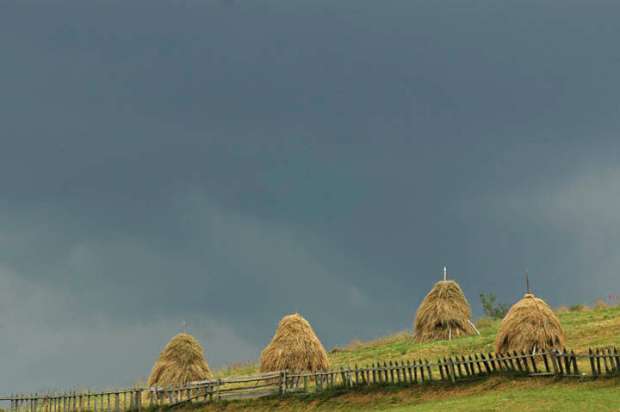 Here are some cases in point:
My family and I were at Corbu, on the shores of the Black Sea, in some friends' house, but there was nothing sophisticated about it, nothing even closely resembling a summer resort. It was as though we had been somewhere in the country. Paradoxes all around. Not far away, there was the Năvodari industrial plant, whose lights glowed in the evening more flamboyantly than a Christmas tree. Next to it, there were clusters of some unfinished blocks of flats that seemed to stare at us like ghosts with the void eyesockets of their unglazed windows. In the morning, we were awaken by the Gypsy street vendors who would lure us into buying cauldrons, watermelons or vegetables straight from their carts. In the background, you could hear the tragic heehaw of a donkey counterpointing the crescendo of an ambulance siren. On the beach, nothing but silence, the breeze of a calm sea and some merry bathers all covered in black like a bunch of therapeutic mud worshipping devils… How could you not love them?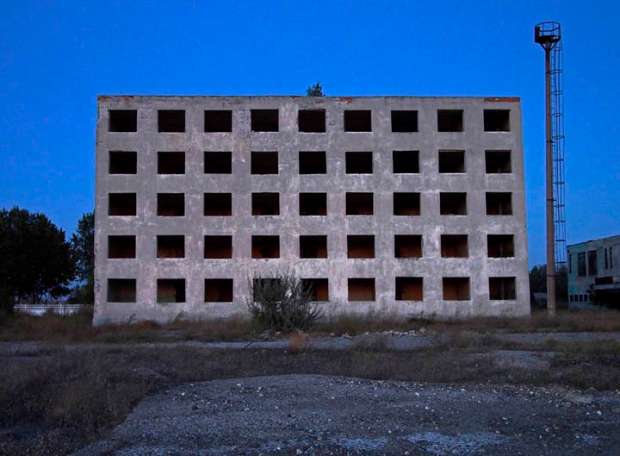 While jogging in the park the other day, I bumped into three Gypsy goldsmith tinkers from the Iris district in Cluj. They were dressed as they typically do, in baggy velvet trousers, white shirts and wide brim hats, while their faces were adorned with those bushy curled up moustaches. They were taking pictures of each other on a smartphone next to a pony that was pulling a small carriage for children. I saw them in the backlight as if walking on air, laughing noisily, and greeting everyone who happened to pass by. The whole scene overflowed with a general, utterly contagious state of well-being. People enjoyed their joy.
Or let's take, for instance, yesterday, when, walking in the centre of the town, I caught sight of two old school glass-cutters the kind of which roam about carrying a wooden frame on their backs yelling: Wiiiiindooooows….! Cristi Lascu, editor-in-chief of National Geographic Romania once told me that all these glaziers come from the village Mărgău near Cluj. With his round hat pushed backwards, hand on his heart and tears in his eyes, one of them was beseeching the other to forgive him for some wrongdoing of the past. Minimalist as it was, this story seemed wonderful to me and I could swear the air around them was glazing the whole town with the ineffable scent of grace and mercy.
I could also mention the cheese and spring onion pie a Hungarian friend delivers periodically and without any prior notice to our house; or the bacon, the plum brandy and the fruit syrups some acquaintances in the country usually send; as well as all those countless little, unpredictable, almost invisible gestures that turn me into a hopeless addict to this country. All you need to do is shop for carrots at the market any given morning to realize you live in a special place, that is if you can bring yourself to see beyond the political and economical nonsense they incessantly bark about on TV (thank God I have no appliance of that sort in my house). I dare anyone find such unforeseeable and exotic scenarios as the ones mentioned above anywhere across our old, well settled and sufficient Europe in 2013 A.D. Should they do, I'm ready to file for political asylum in Brussels.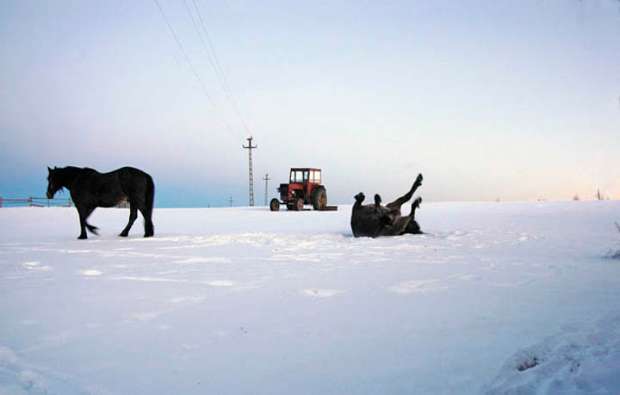 3. For its people's ability to adapt. Yesterday, while I was at the market amidst the usual weekend bustle, one of those classic grannies all dressed in black with her scarf properly bound under her chin, was restfully knitting in front of a potato mountain without caring twopence about anything or anybody. I thought she was totally iconic of the historical adaptability to the context of the Romanian people. Regardless of who would have stormed over her with battle cries and clanging weapons, be they the Romans, the Goths, the Tartars, the Huns, the Turks, the Russians or even the Americans, no one could have ever stirred her. At most, she would have moved a couple of steps away, behind some lettuce piles, but would have ultimately seen that wool sock through. She seemed somehow frozen in time, almost callous, no matter what the elements. This is how Romanians have broadly dealt with their own history, along which the communist "golden age" in particular: by mixing up in a makeshift pot still a brewage of endurance, heroism, submission, humour and, above all, expediency, according to a recipe nobody else knows. Nothing could ever be tragic enough, economically, politically or administratively speaking, to prevent the Romanians from belittling the disaster by means of some sacred arcana such as old jokes in front of a couple of grilled minced meat rolls and a beer patiently waiting for the storm to pass as if it were a seasonal flu.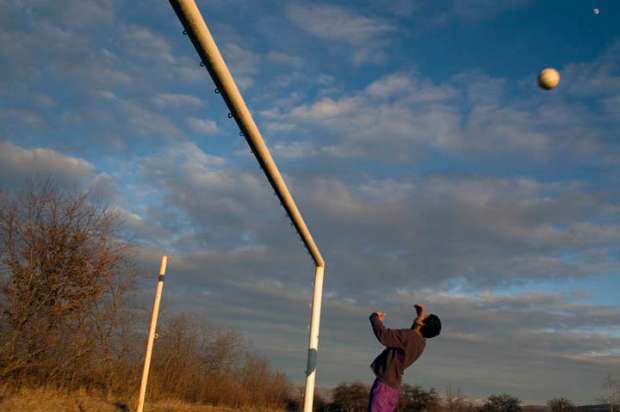 There are days when this country stuck at the gates of the Balkans seems impossible, ungovernable and hopelessly absurd. However, after rolling my eyes in the back of my head and lifting them up to the sky, breathing an awkward prayer and gasping thrice, I get over it. Basically, there's no way out and the proof lies in that, whenever I come back home, no matter where I've been in the world, San Francisco, Calcutta or Osh, in Kyrgyzstan, I rediscover lights, sets of circumstances and people able to make me all of a sudden feel so sprightly gleeful inside that I wonder why on earth I have ever left in the first place. To which I actually know the answer: so that I should always have where to return.

By Voicu Bojan, guest writer

(photos by Voicu Bojan)

-->

Normal

-->