Comment: An expat's Bucharest apartment search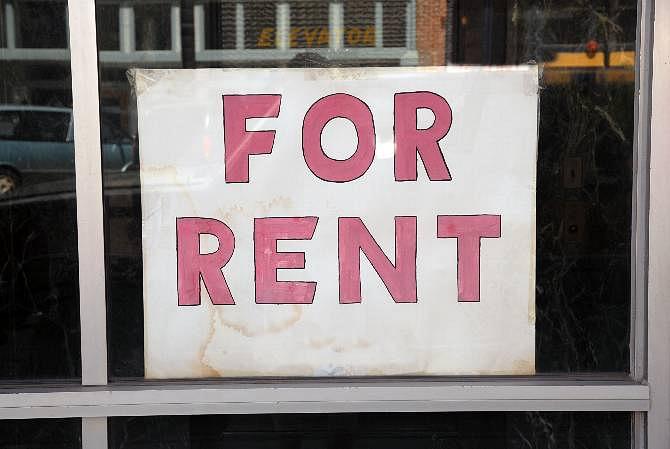 Renting an apartment in this fair city of Bucharest. It has its similarities to the English rental market -  although I don't have a vast experience in that, seeing as I left home and England to come to Romania. But, more interestingly, it has many more differences.
Such is the rental market across the world and in this economic climate, a large number of apartments, houses, villas and flat shares come onto the market every minute of the day. Bucharest is no exception. However, the market, and more specifically, the advertisement of the properties within this market, is immensely clouded by the poor management, site design and consistent loopholes presented by the numerous property websites.
You end up seeing the same adverts presented time after time again because they haven't been taken off by the agent once the property has been rented. Now don't get me wrong, I know why this is. Agents have far too many owners on their books to be able to check effectively on the availability of all of their properties. But there must be a better way of doing it! I would find myself wasting hours phoning various agents (you should see my phonebook!), just to find out that the apartment has been rented to someone else, days, or even weeks ago.
Even more annoyingly, a particular agency, which I won't mention, seems to intently publish adverts with pictures of exceedingly well-finished apartments at a decent price. You phone them up, obviously interested and excited about this "once in a lifetime" find, only to be told: "No, that one has gone but I have a lovely one in X area." Again, this is obvious why they do this, but surely there can't be any longevity to this business model?!?! They are essentially lying to hook people in. Would I want to pay them money and sign a contract in their deceitful presence? Not top of my list.
I guess I should learn from the adage: "If it sounds too good to be true, it most probably is."
Next on my list of glaring differences is what you have to pay to actually move into your new place. Back in the UK, as a tenant, the norm is to pay one month deposit and one month rent. Pay this and you're in! Not in Romania. If you go with an agent and they suggest an apartment to you that matches your search parameters and you want to move in; you have to pay them   50% of one months rent, plus the 2 months up front to the landlord!
I see this as a wholeheartedly unjustifiable cost.
The system should be changed to reflect that of the UK's and possibly others. Of course you expected me to say this and perhaps I am biased. But I truly believe it makes more sense and would open the market here to more people using agents and thus, providing more jobs and an overall increase in money being injected into the rental sector.
From my point of view, an owner solely should always pay the fee to the agent as it is in his/her interest to have his/her property rented. Whether he is paying a mortgage or not, nine times out of 10, it is imperative that he doesn't leave the place vacant. On the flip side, a tenant will always find somewhere else or, indeed, source an owner from which to rent directly and cut out the extra cost. Indeed, again, in this economic climate, not many people can afford to purchase property, so the number of tenants is high. So the same argument could be attributed to the owners' point of view; there will always be another person willing and able to pay the 50% around the corner. True. However, if the market swayed towards my suggested model, then I think everybody would be better off.
Surely it's time that someone opened an "owner only chargeable rental service" agency? Yes, the revenue per property would be lower but the volumes would be higher, and there would be tenants knocking your office door down to rent one of the properties on your books.
Moving on and on a positive note, every agent I met on my Apartment Search adventure were friendly, accommodating (no pun intended) and helpful. Most would go above and beyond to help the "out of his depth" foreigner (or so they thought!) navigate the various options on offer. I remember one very sweet lady who would, literally, every hour of the day, from 8 in the morning to 8 in the evening, send me emails with apartments for rent. All of them had an English note to inform me of the situation of that apartment in regards to how much the owner wanted, if they were willing to negotiate and if they were open to foreigners. I know this is her doing her job, but she did more than most and I was very appreciative. Money talks though…
And it is for this reason, I went down the "sourcing an owner" route. It would seem that I got extremely lucky. I found a very friendly, older married Romanian couple that own my place, and I am now all moved in, happy as a pup with two tails!
Please do like and leave your thoughts in the comments below.
By Ashley Parry, guest writer
Normal