Comment: Romania's economic ship on a tight course, with dangers all around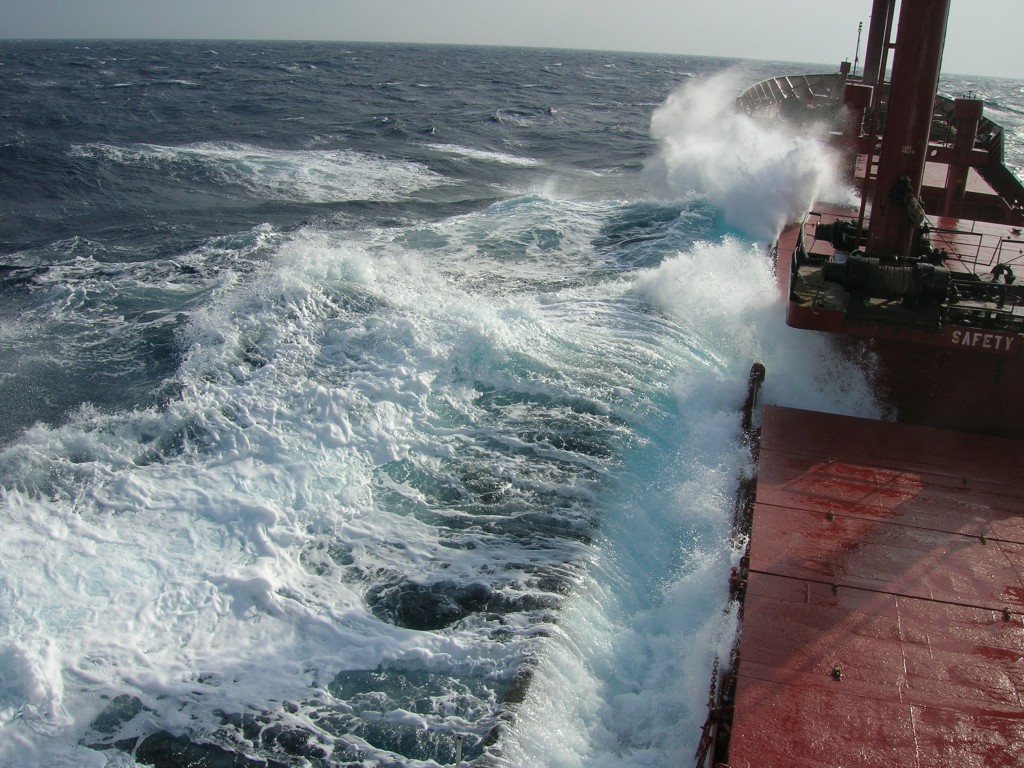 Growth of 1.5 percent in GDP in 2012? I'm not sure, but I certainly hope so. Representatives of the recent IMF mission to Romania stuck to the 1.5 percent prediction. And they should know, right? As high priests of the world economy initiated into the mysteries of globalization, their predictions should count. But recent results must cause some uneasiness, Romania is now officially in recession, after contracting GDP for two consecutive quarters, and then there's the whole eurozone contagion thing.
Piraeus, Emporiki, Egnatia, ATEBank and Alpha – all Greek banks operating in Romania, and add to this the Romanian banking groups with Greek shareholders, Banca Romaneasca and Bancpost. It's a lot of exposure to the Greek banking sector, which, if the recent headlines are to be believed, is very bad at the moment. There is the threat of a Greek bank run, with news that Greeks withdrew nearly USD 900 million in a single day joining other alarming headlines on leaving the eurozone, precipitating a pan European banking collapse and, according to one Greek politician, danger of civil war.
But where does all this leave Romania? Even for experts, it's difficult to say, but as lay person it seems somehow unfair if economic conditions in Romania worsen, not due to internal policy, but instead caused by forces beyond Romania's control from outside the country.
Right in the middle of it all with his hand on the tiller is Romania's economy hero: Central Bank governor Mugur Isarescu. At times he cuts rather a lonely figure, steering the country through stormy economic seas, navigating between the narrow straits set by the IMF, avoiding running aground on an economic slow down, while successive governments crumble around him. An unenviable position but there's widespread belief that he's doing a great job. Fluctuating exchange rate? No problem, Mugur's on it. GDP contraction for two consecutive quarters? Bank Captain Isarescu turns a weather eye to the economic horizon and roars 'Growth Ahoy!" Joking aside, Romanians seem to have a lot more faith in Isarescu's ability to steer Romania's 'economic ship' than real life sea captain, President Basescu.
Maybe we should have a little more faith, after all, if the central bank governor and the IMF think growth is possible in 2012, why shouldn't the rest of us? Economic indicators have been mixed, some companies are showing profits, overall, unemployment has been on a downward trend and increasing public sector wages has even won the IMF's blessing. The new government has promised to undo some of the public sector salary cuts soon, without derailing the economy, piling up too much debt or causing too much inflation, and if that's possible, it is surely good news for everybody.
So will we see 1.5 percent growth in 2012? I honestly don't know, and even the aforementioned economic high priests would probably be unwilling to guarantee growth. What I do know is that although we've had some bad news recently, there are some positive signs out there. These are very worrying times, it feels like all Europe is watching Greece totter, wondering which way it will fall and how much damage it'll do on the way down. But whatever happens in the eurozone, let's hope that in six months we'll be looking back and saying "at least things have got better in Romania."
Liam Lever, [email protected]
(photo source: Sxc.hu)
Normal