Comment: Romanian business should embrace globalization as opportunity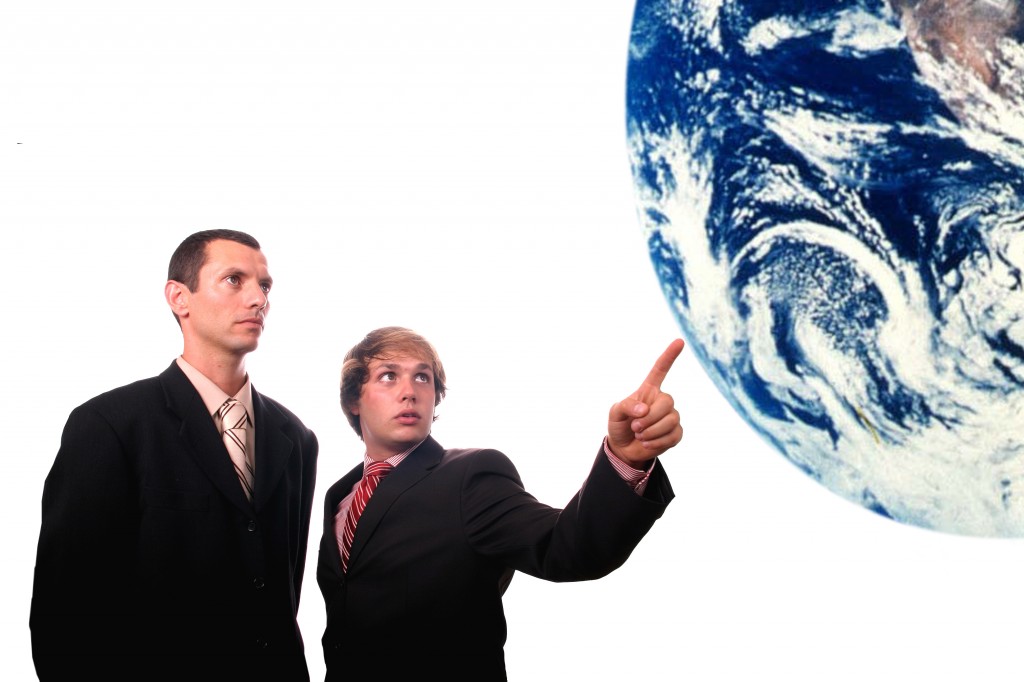 As previously reported on Romania-Insider.com, around half of Romanian business leaders actually fear globalization and the effects it may have on their companies and business careers. However, in business as in many other activities, actively fearing something makes it more likely to happen. For example, a rugby player who fears tackling will be more likely to hesitate and miss-time his tackles and therefore have a greater chance of breaking his collar bone, or worse.
So, the first thing Romanian business leaders must do is to stop fearing globalization. Instead they must acquire a greater understanding of it and then look for the opportunities that it will surely present. Now is a good time, as the global economy isn't exactly going full steam ahead and there is time to evaluate and plan a business strategy for the medium term.
Globalization brings greater competition for investment and markets but it also creates far more opportunities to attract investment and find new markets in a much bigger commercial space. Romania could be a major trading route between east and west but its poor infrastructure and cost-inflating corruption in the sector are stopping the investment that would make growth possible.
Romania has a potentially huge agriculture sector in a world of food shortages and rising prices but land use is mired in ancient traditions. Romania has a strong reputation in IT, but the sector remains small through lack of investment and commercial vision. Romanian wine is world class and yet there seems to be slow progress in taking the product to a waiting world market. There is much to look forward to…
To begin to make the most of the opportunities Romanian business leaders should leave their comfort zones and change their attitudes to international partnerships. They should be looking to build businesses with foreign interests rather than simply hoping to sell their companies for cash as quickly as possible. The cash stays in their pockets but the on-going profits go overseas.
Romanian business leaders need to start properly developing good staff through training and enhanced experience in production methods, negotiation behavior, marketing skills, sales performance, business development and deal-closing and embedding a truly commercial and global perspective in their businesses. They also get training for themselves in business finance, fundamental economics, business strategy and management.
Romanian business leaders must start putting pressure on government to vastly improve the business environment in Romania through fiscal reform, the destruction of the pervasive culture of corruption and 'nomenklatura', the lifting of the dead-weight of pointless bureaucracy and a revolution in school and higher education that produces a population that can think clearly and co-operate with others in the real modern world.
They have to work with the government to find ways of stopping more and more good people leaving the country, never to return. The fact is that Romania has lost 3 million people in the past ten years, many of whom have gone on to work and be successful elsewhere and are contributing to other economies. People must be given reasons to stay, they must believe that they can build successful lives and careers in their own country.
We read that many business leaders blame the poor economy for their inefficiency when it is their inefficiencies and outdated business culture that has helped to bring about the poor economy. It's time to stop blaming everyone and everything else. It's time for Romanian business leaders to take responsibility and accept their role in building the economy by making the most of the opportunities offered by globalization.
The alternative is stagnation.
By Ronnie Smith 
Ronnie Smith is Scottish and now lives in Romania, working as a professional training business consultant and communication coach. He is also a teacher of political science, a political and social commentator and a writer of fiction.
The views expressed are his own and do not necessarily reflect those of Romania Insider.com.
Normal