Comment: Ideas for Romanian companies - Be part of your customers' Christmas!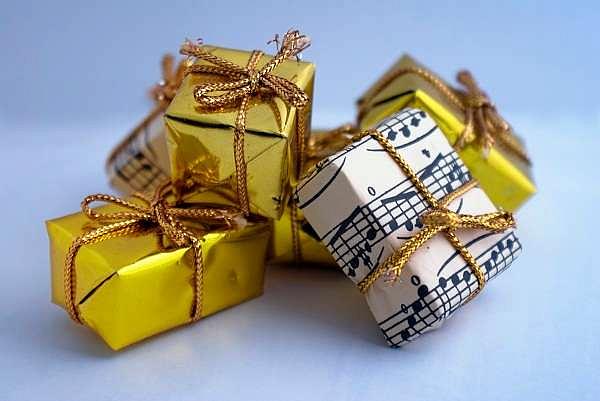 Once more, Christmas is upon us without even realizing! The excellent illumination displayed around Bucharest proves it. Words like family, excitement, friends, dinners, lights and hope come directly to our mind as a symbol of this period, but the term "shopping" usually shows up as well. Brands play an important role in Christmas as they are everywhere, calling to action, eager to be among the gifts under your tree.
Christmas can generate large turnovers, but in my opinion, companies should go beyond mere sales numbers, and try to enhance their customers' loyalty. Especially on the Romanian market and considering the ongoing crisis. In this context, these are my Christmas pieces of advice for companies brands:
Be Santa Claus: Give a gift to everyone who buys in your store or whoever is involved in your business. Customers, and people in general, like to see how companies are generous and look after them without asking for anything in return. I am not referring to an expensive item, but it can be an original and meaningful one.
Dress up: Probably most of your clients like this period, so try to be part of their happiness! Adapt your company to the Christmas style which includes decorating your store, social media platforms, branding materials, website, etc. It will mean that your brand is dynamic and close to the consumers. No need to say that the more creative, the better!
Take care of your own Christmas tree: Do not neglect your internal communication. It will depend on your budget if you make something big or not, but at least you should organize an event where you can get together all your employees or stakeholders somehow. This initiative might be a dinner, a Secret Santa, a sport tournament or a raffle, but the main goal must be the same: improve the team spirit and show the brand's and company's human side.
Be good and do good: Isn't it the Christmas' spirit? Think about those who cannot enjoy this holiday as your regular customers do. Create a campaign to reach less favored people, and besides helping out, your brand can also demonstrate that it also stands for a social commitment. Depending on your business you can provide them with some of your products or even collect money for them. Make noise around this, go as publicly as you can!
Toast champagne with your customers: Keep communicating with your clients through the social communication channels you are used to. Ask them about what they do during this period, 'talk' to them, and congratulate your community for the New Year. As usual, the more innovative you are, the better results you will get. Surprise them with a short Christmas video or a funny montage.
The way to communicate with clients always evolves and many clients have started to feel overwhelmed by publicity. So sending them advertising messages based on the mere objective to sell will not work anymore. Brands and companies should stand beside them all through out the year and specific season circumstances in order to fully meet their needs. Let's start with the oncoming Christmas!
By Marina Garcia Perez, guest writer
Normal