Comment: How to deal with addressable challenges when doing business in Romania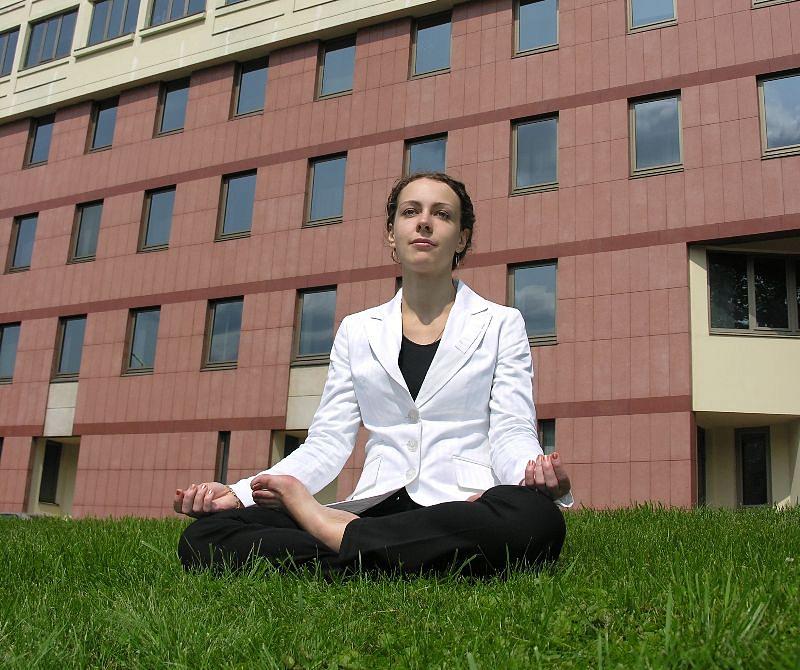 When I first arrived in Romania I felt very prepared, as I had done extensive research on the markets and economy of the country. However once I started opening businesses and doing certain transactions I realized that nothing could have prepared me for the obstacle courses I encountered.
There are obviously many positive points on the subject, but today I want to discuss the hold backs and the issues I see visible as a foreign entrepreneur, and how I overcome the stress that comes coupled with these problems.
Foreign investments have decreased consistently every year since 2009 and I would like to see more investors coming into the country, as it will definitely improve the state of the economy as well as creating employment and competitiveness. I have met many entrepreneurs that have started projects in this country and were forced to either severely change their strategy/game plan or move the entire project elsewhere, with their main reasoning being the red tape bureaucracy or a solid stance against corruption. Here are some of the hold-ups I have witnessed within my various businesses:
The fragmented laws and unclear post-communism transformation
This means rapidly changing laws ranging from taxation, health and safety, having to file paperwork monthly and even half monthly and annual tax reports. These are extremely bureaucratic and cumbersome and make it a real challenge, as it's all manual ranging from starting a company to managing its accounts and even closing a company. NOT very easy. It requires a certain mind-set just to continue, the right staff and coping with the manual system.
The basic laws to run an efficient company with consistency are constantly being altered. This makes every aspect from due diligence and cost/business planning very difficult to implement.
 The banking system
This is a very important driver for the growth of any economy. Even though Romania is up to par with other European banks after extensive reform post-communism, the banking system here is still very paper-bound starting from applying and filling in loan applications through to the conveyancing of property and even attempting to cut the red tape to make processes efficient. Romanians are very advanced in terms of software and technological awareness, which is why I am surprised not all systems have been centralized and digitized for maximum efficiency yet.
The services industry
This industry is far from efficient, ranging from public sector to even the financial and retail markets. It is very resource dependent and less automated with processes. Whereas in the Western World, a legal agreement can be done in a few pages, in Romania reams of papers must be signed for any business. Followed by renewals, which cost far more than other Western countries, hence why these sectors are very profitable yet inefficient.
The economy
Romania has been hit hard by the economic crisis of 2008, with some industries suffering more than others – like real estate – compared to, for example, marketing or agricultural industries. Some have argued that the Romanian economy was destined to fail eventually with certain old policy errors and distorted economic incentives, however through the rough measures set by the IMF Romania is on its way back up.
The economy is improving and there are better relations with the rest of EU as well as on the international level hence opportunities are ample. However it requires a patient mind-set to work with the local staff, which sometimes requires additional management effort as a lot of the staff require task management. This issue is improving slowly, the workforce is however very skilled and often hold two degrees and high determination. Lateness to meetings and deliverables is a norm one has to manage carefully.
The business culture
The business culture is quite simple minded and contains modest attitudes. Romanians are survivors, often abrupt and loud. Tempers and tones are raised to make a point or to make someone carry out tasks, however Romanians are friendly people and very hospitable, religious and with some great values.
There is of course an issue of 'mind corruption', where there are no higher powers working to keep you away from succeeding, but purely just an annoyed secretary who doesn't have time or has lost patience. Romania's corruption renders the business culture as an uneven playing field for society.
However it is important to note that business CAN be made without handing out bribes, it may cost you certain friends or business plans but it is something that more and more people are standing up against daily. I have no pity for friends who complain about the corruption problems here in Romania yet still hand them out daily! Don't be part of the problem instead of being part of the solution.
I have witnessed projects die, as well as motivation and willpower, purely because one has encountered an obstacle and regarded this as a divine intervention, "This is the way it was meant to be", or "If god would have wanted it for me it would have been easier". With certain types of people there is a need to latch onto excuses and to search for reasons to NOT do something as opposed to taking action.
Romanians love hierarchy and power and status based structures. This can limit creativity and the top down model often creates an environment where decisions are not challenged or explored in an open, two way constructive criticism manner. This makes the senior members more respected to the point of taking their word as gospel and order. Foreigners are often viewed as people who are taking advantage, or exploiting their resources and hence asking for any information is seen as privacy intrusion or even intellect hunting. An open sharing and giving nature is rare.
Some tips for handling stress
All of the above issues, plus many more which I will touch on another time, contribute to stress – however I have never let negativity and anxiety affect my goals, determination or motivation. I always start and end my day with some quiet contemplation and meditation, coupled with light yoga. The psychological and physical benefits of yoga/meditation are proven to assist in stress management and regular practice will lower blood pressure and tension, lower cortisol levels and increase energy, balance and strong emotional benefits. This, combined with a healthy diet and regular exercise will maintain and elevate your quality of life when dealing with stress.
Whereas I agree you should live life for others and always contribute to society, learn to say NO, you cannot please everybody all of the time. You should not overly focus on something if it will distract your attention away from current clients or businesses.
Always keep up to date with your account to manage your cash flow. Never let things get out of hand and always prepare and predict your situations. I have lost lots of money and been taught this tough lesson the hard way! Always be realistic and never let your ego block you from asking for assistance.
Another tip which I strongly recommend is to not try and do everything by yourself and all at once, as I mentioned in this article, certain tasks require team work. Always make to-do lists to prioritize your work, write down your goals and when a task seems to large, break it down into smaller points of action. Communicate with your team, set boundaries and simplify/organize your work space/area.
Overall Romania's business ethics and structure are constantly evolving and improving however it will take time for people to be fully accountable and take full responsibility for their roles and work deliverables. For foreign businesses and entrepreneurs, it is still very hard to do anything without an efficient "A-team" complete with a lawyer, an accountant and someone to advise/consult on major issues. I have a fantastic team that manage all business operations and my results and outputs have increased sufficiently since implementing them. There are still many untapped markets and the low cost of living and low cost workforce will continue to appeal to investors outside the country. For further help please feel free to send me an email on [email protected]
By Mru Patel, guest writer
(photo source: Photoxpress.com)
Normal