Comment: How 'lost' is Romania's young generation?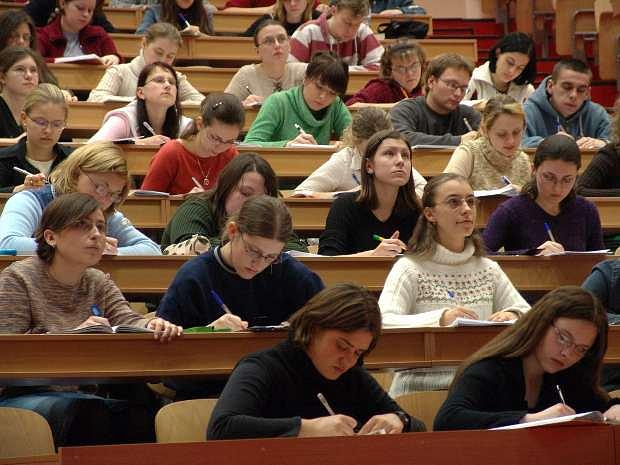 Brace yourselves. As the baccalaureate exam is just around the corner, the mainstream media in Romania is bound to focus, once again, on the 'terrible' results and on the 'wrong' path Romania's youngsters seem to be taking. Strong words like 'disaster' and 'lost generation' will most likely fly around and we might actually be tricked into believing that Romania's future is somehow doomed.
Once again, it's all a matter of stereotyping.
There's no denial that there is a large percentage of students who fail their maturity exam and yes, that is worrying and yes, it does show that somewhere in the educational system we have a problem. But this reality should not make us neglect Romania's beautifully promising youth.
And no, I'm not necessarily talking about those who are extraordinarily gifted (like the brilliant Ionuţ Budişteanu who, at 19, recently hit the headlines after winning the top prize at a prestigious international science fair). I'm talking about the smart kids that are everywhere, if we'd care enough to notice.
Last year, when I first started collaborating with the University of Bucharest, I was amazed of how witty, creative and politely opinionated the students were. Also, this April, when The Association for Contemporary Cultural Identity held lectures at a couple of high-schools (top high-schools, to be fair), I was almost shocked of how interested they seemed on tough topics such as civil society and the like. Not only that, but they had their own experiences to share, as volunteers for various NGOs.
And then there is the eternal 'when I was young' talk. Weather they are kids of the '80s, the '90s or even the 2000s, the promoters of this particular cliché seem to believe that their generation was the last to be spared by the evil of modernization.
Yes, there was no Facebook in our teens. Nor were there smartphones or…well, whatever gadgets the kids of 2013 use. But (and excuse me for stating the very obvious) every generation has its own temptations. And its own 'cool things'. But this has little to do with (almost) anything.
Our future is definitely not doomed and the younger generations are definitely not lost. Maybe we should just try to understand them a little bit better.
By Ana Soviany, guest writer
http://iccromania.org/en/, http://romanianletters.ro/en/about
Normal